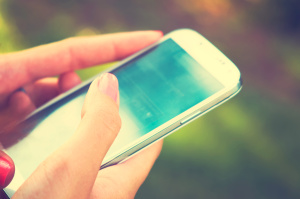 With the millions of apps today, choosing what goes on your phone can be difficult to manage. However, learning which apps are certified and safe should be simple and necessary for every person who owns a smartphone.
Malicious apps can steal private data, internet usage, and smuggle in viruses to your Android. Like a good guardian, Google has simplified how to identify the secure apps from the harmful.
How to Check Your Android Phone for Suspicious Apps
Download only from Play Store
You can't buy eggs from an infected farm and wonder why you got food poisoning. The safest way from suspicious apps is to purchase and download from a verified and 100% trustworthy source. All apps from Play Store are verified and scanned by Google –which means your app is in the clear and available for use.
Use Google Play Protect
If Google is the guardian of your phone, Play Protect is its shining armor. Google Play Protect works as a security system for your phone. It scans multiple apps before download, upgrades, and if you manually need to update your apps. Even when you're surfing the internet, Play Protect detects unsafe links like a true guardian.
Turning on Play Protect on your device
Google Play Protect is automatically enabled on your Android. To learn more about it, open your device's Google Pay Store app. Then, tap Menu and choose the Play Protect icon.
Viewing recent scan details
First, go to Settings and click on Google. Once you're there go to the Security tab and click on Google Play Protect. You will see a list of installed apps,- recent and old, and notifications of scanned apps deemed harmful. You can put the option to "Scan device for security threats" and "Improve harmful app detection" on or off. However, it's best to keep safe and leave it on.
Checking if an app is verified on the Play Store page
Verification badges on an app are the first thing you will see before download. To double check, you can also let Google Play Protect scan for viruses before installing.
Scan before you update your apps
Apps can still sneak in viruses after the first download. Play Protect makes sure that an app is scan before an update. On Google Play Protect, check the apps to be upgraded and if there is a verification with "No Problems Found" alert on top, you are good for an update!
Use Common Sense to Avoid Suspicious Downloads
If a fitness app waiting to download is asking for your contacts, you would know better and be dubious. If a free game app is asking for credit card details, you should know better and delete. It isn't hard to spot Android malware. Simply, go to System Settings and manually revoke permission for apps you deem are unsafe.
These 7 steps will ensure your Android phone's security no matter what you do! So be sure to share this with whoever has an Android phone so that they too will be worry-free when it comes to security.
How to Check Your Android Phone for Suspicious Apps hope you liked the post, feel free to share your point of view below.