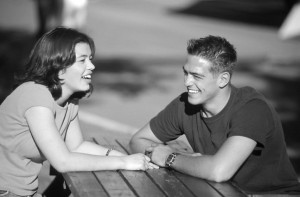 Do you want to know "how to read my girlfriend`s text messages"?
Let me ask you a few questions. Has your girlfriend changed her behavior around her phone? Is she now very protective of it and will not let you view her screen?
When she send or receive texts does she get secretive about it maybe even walk away to reply leaving you wonder what she is up to?
First I just want to say that this is hard to go through the feeling of her hiding something from you, I am sorry. There are ways for you though to find out what is written in those messages, there are ways to find out the truth.
[poll id="10″]
[poll id="11″]
Talk to Your Girlfriend
Did you try talking to your girlfriend about this? Did you ask to see the messages? When you talk to her she can either tell you the truth or give you the run around. If she does tell you the truth and it turns out that there were really nothing going on then let it go and trust her telling you the truth.
If her story doesn't add up, if she is not willing to share certain information with you even though you ask her in a sincere, calm way how you are feeling then you might want to consider investigating this further.
Read Her Texts With a Software
There are a different ways to find out what`s really going on, on your girlfriends cell phone, a different way to find out the truth.
There are software that can be installed on cell phones to not only record text messages in stealth mode but a whole lot of other things too. Would it be helpful if you could do the following;
Read the word by word text messages
If you can see where the phone is at all times, phone goes where she goes right
See all the pictures that she sends and receive
See the website url that she is visiting
I am sure it would be. So instead of trying to get a "glimpse" of the screen when she is texting you can read them from your online account. Now this is not a software for everybody…
Update – monitoring software is for kids and employees only
But if you think that this software might be what you are looking for, we made a full review for you, go see if this might be your answer to "how to read my girlfriend`s text messages".