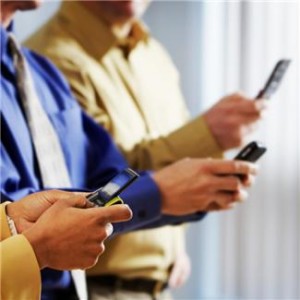 Do you want to know how to retrieve deleted text messages? There are a few ways to do this but to be able to help you in best possible way I created a few guides depending on which phone you use.
Retrieve deleted texts iPhone user
Retrieve deleted texts Android user
Retrieve deleted texts Blackberry user
When it comes to retrieving text messages it does matter what kind of phone and model you are using.
[poll id="14″]
If you use another phone or need some general ideas on how to retrieve deleted texts then stay on this page.
So to be able to help you get those messages back the following place into roll:
Your phone and the model
When was the message send?
Has there been new messages send and received since the message you want to recover?
Has the deleted message been overwritten?
The phone and the model of it will let us know if the messages can be retrieved and where they would be stored. Today we have two major phone categories the "smartphone" and the "feature phones".
The OS, mobile operating systems, used today by smartphones are Android by Google, iOS by Apple, Blackberry by RIMs, Windows Phone by Microsoft and Symbian by Nokia to mention a few of them.
The smartphones would be phones like the iPhone, Android, Windows and Blackberry phones.
In a 2012 survey around 50% owned a smartphone and they only expect that number to increase.
Feature phones are lacking several features that the smartphone has. The feature phone has less features but is also less expensive, its a multipurpose phone that will do the basics for you.
Now this all matters when it comes to retrieving the texts. On some of the feature phones you have messages slots when those are filled they will start overwriting the old messages which will make them unrecoverable.
On the other hand smartphone usually store text messages in a database that's why they can be recovered. A lot of smartphones comes with backup programs or/and syncing programs and the messages can then be recovered from there.
These backups are sometimes created without the phone owners knowledge. Take iPhones for example they are backed up with iTunes every time you sync the two of them.
If you are a iPhone user and you synced it with iTunes and your text that you want to retrieve where on the phone at the time, then the message should be backed up by iTunes. You can now use a data recovery software to recover that messages and other data.
Now, your phone will not contain your deleted messages forever.
If your phone is not supported by the software that are used to recover your messages then the messages will not be recovered. That`s why you see recovery software that are specified for specific phones and models.
So search specifically for software that can help your phone model to recover your messages. How to retrieve deleted text messages can be done depending of what phone you have.