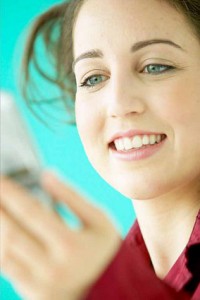 "Read my wife`s text messages" is that something you would like to do? With todays technology it is now possible to do that and you do not have to hang over her shoulder to get a glimps at the messages.
Before we digg into the details of how to read her text messages I want to say that I am sorry that you have to go through this…
I am sure there is a reason to why you would want to know what those texts actually says. It could be that you have seen a change in how your wife act around her cell phone, she might now be very protective of her phone when before she did not really care if it was laying out in the open.
It could be that you caught her laying but don`t really have a way to proof it or it could be your gut feeling telling you that she is up to something. Either way i am sure if you could read her texts that the truth would come out and that is probably all you want. But are you ready for it, are you ready to find out the truth?
Ways to Read Your Wife`s Text Messages
Talk to her – you might have talked to her already but without the answers you are looking for. If you did not talk to her give it a try, there might be a perfectly fine explanation to why she is acting the way she is…
Read her text messages online – there is a software that you can install on the phone, this software will allow you to read text messages online. This software does not only record the text messages when it was send and recieved it also record the actual message. It also record any pictures or videos send. Another feature that this software has is the GPS function. It will record the GPS location of the phone, where she goes the phone goes right.
If this sounds like a software for you read our full review here – read my wife`s text messages with a software.
Update – monitoring softwares are for kids and employees only
Check your bills – if you are on the same billing plan as your wife you can get the bill specified and see if there is a number texting her phone way too many times a day. This will not show you the actual text messages but it will give you an idea if there is somebody communicating with your wife that should not be.
If you get a number it is easy to check out whom that number belongs to by using a Reverse phone lookup service, this service will tell you who she is texting with and other usefull data.
I hope that you will find out the truth and figuer things out with your wife, talking to her is always the best option but as you know now there are other options to answer your qution how to "read my wife`s text messages".