If you have a phone number and you would like to find out who that number belongs to you can use a Reverse Phone Lookup to do so. On this page we review the top 3 services that can help you with this.
We have all been there when someone call or text and we want to find out the owner of that number. Or maybe you have found a number on a note or on your son`s or wife`s phone and you want to find out who that number belongs to with these Reverse Phone Lookup services that becomes easy.
Reverse Phone Lookup Review
eVerify
Rank #1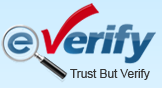 Website: eVerify.com
Guarantee: Can not find any money back guarantee on the page
This is for you if you are looking for more than a name and address.
eVerify Offers Two Services:
One full instant phone report includes the following:
Name
Phone Numbers
Criminal Records
Court Records
Bankruptcies & Liens
Marriage/Divorce Records
Property Ownership
Address History
Relatives & Associates
To get this report you pay a one time fee of  $19.95
eVerify also have a more in dept solution that include the above but also Unlimited background checks +
All this for a monthly fee of $19.95
So if you want a more in dept report eVerify is for you.
Right now they have a free 5 day trial go check it out!
---
Phone Detective
Rank #2

Website: phonedetective.com
Guarantee: 100% money back guarantee.
One of the best company that I have found that will help you find the person behind a number is Phone Detective. They have been around for years and they have an impressive high quality data base.
The key is that they merge multiple different data sources to deliver comprehensive results where other services use data from just one source which limit their coverage. Nobody has a 100% of numbers in their database but Phone Detective have a high frequency of matches.
This Is How Phone Detective Works:
1. Type in your number below.

2. If Phone Detective has a record on this number it will show you the location. If you want to find out more, owner's name and address, household members, people search results and more you have to chose one of their services.
They Offer Two Different Services:
1. Full phone report for the number you are looking up for a fee of $14.95
2. Premium Membership will give you a full phone report for the number you are looking up + unlimited people searches and Reverse Phone Lookups for 1 year. Premium membership cost $39.95
100% money back guarantee – Phone Detective stand behind their product 100% and will give you a money back guarantee. You can also get hold of them via email or their toll free phone support.
---
Reverse Mobile 
Reverse Mobile is now owned by everify.
Rank #3
Website: reversemobile.com
Guarantee: 100% money back guarantee
They offer pretty much the same as Phone Detective for the same price. When I did do a search they found the number I was looking for. I would not relay on them having the same quality data base though that the number one industry leader Phone Detective.
Reverse Mobile Offer Three Services:
Basic Access for $14.95
Full Report Access + 1 Year Unimited Reverse Phone Lookups for $39.95
Full Report Access and 1 Year Unlimited Search Pass and Unlimited People Search for $44.90
Hope this Reverse Phone Lookup Review was helpful!!