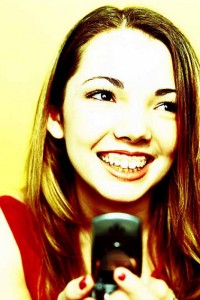 Are you asking yourself "who is texting my child"? With everything going on in the world today the number one thing you want for your child is him or her to be safe. Technology today is evolving rapidly and our kids are exposed to so much it is hard to keep up. Texting is part of every day life for most teenagers.
PEW released a report earlier this year on teens texting habits, it shows that they send more texts than ever before. The report shows that the avarage teenager send 60 texts a day. The use of smartphones are also up.
Age 12 – 17  – 23% say they have a smartphone

Age 14 – 17 – 31% say they have a smartphone
Overall 77% of teens 12 -17 years old say they have a cell phone.
If your child is a smartphone user then there are other issues to worry about too not just the texting. 44 % of tweens admitted in another research that they have watched something online their parents would not approve of. Asking the parents only 28% of them were aware of this…
If you did not see this Dr. Phil clip about teenagers and texting, watch it now.
Click here for parental control software reviews
How Can You Find Out Who Is Texting Your Child?
Talk to your child – the first thing is to talk to your child tell them that you are worried about them and want to know who they are texting with. I have done a lot of research on this topic and a lot of teens want to make their own mistakes as they say. They want their privacy and I totally respect that. But it is one thing when it becomes a safety issue. When you feel that your child is not safe or upto something that is no good…
If your child is not willing to share with you what is going on there are other ways to find out.
Get specification of the bill – if your child is on your phone plan get a specification of the numbers. Call your phone provider and ask if you can get text message number specification. If you can then it is easy to find out whom that number belongs to.
Find out whom a number belongs to – when you do have a phone number that your child is texting with, you can find out whom that belongs to by using a phone reverse lookup. You just type in the number the program will then let you know if there is information for that number. For a small fee you will be able to get the name and other useful data of the owner of the number.
We reviewed the top Reverse Phone Lookups for you here!
Install a software on your childs phone – another option is to install a software on your child`s phone. Let the know that you will be monitoring their phone and that you will be able to see what they are upto. These software will give you not only the text messages, but also pictures send and recieved, websites visited, gps location for the phone, call log and lots more.
We review these software for you – read the full software review here!
There are ways to get your questio answered, who is texting my child, which option will you go with?