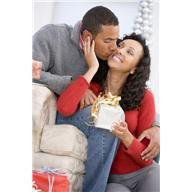 Christmas time is the perfect holiday for lovers to send sweet candy cane messages to each other, we provide you with 10 romantic Christmas SMS.
When Christmas day finally arrives they've already gathered a gift box full of delightful messages that have enhanced their romantic relationship.
Go ahead and send those types of whimsical messages one at a time, and gift wrap them for Christmas as a token of your love for each other.
The Christmas season seems to put a spark in romance and play a big part in lovers surprising each other with special moments, such as engagements. It's also the season where lovers profess their love for each other for the first time. It's the beginning of a lifetime together that will enhance each winter holiday season that passes.
The gift of love is wrapped in warm embraces that spark a majestic feeling of being truly loved by someone. Many individuals are not fortunate with love. Most find that special person though. He may not be the richest, nor the most handsome, but knows how to love perfectly, which is the best of all. The Christmas season creates a special glow among lovers who have eyes only for each other.
10 Romantic Christmas SMS Messages
1.) Cuddling with you to warm up in the morning is the best part of the winter season.
2.) You're the snow angel of my heart and the ornament of my love.
3.) I didn't want to wake you this morning to say "I love you", so I etched it on my heart to show you tonight just how much I do.
4.) Let's elope to a winter cabin and spend the night together in the warmth of each other's arms.
5.) Can't wait for your warm touch on this cold winter day.
6.) Imagining we're under a mistletoe and I'm kissing your warm lips.
7.) The spark you ignited in me last night was brighter than a winter wonderland.
8.) Look outside your window and see the snowflakes. It's impossible to count each one. And it's just as impossible to live without your love.  
9.) Too bad we could never build a snowman together. Our burning passion for each other will melt it away.
10.) Let's hang mistletoe over our bed and kiss the night away.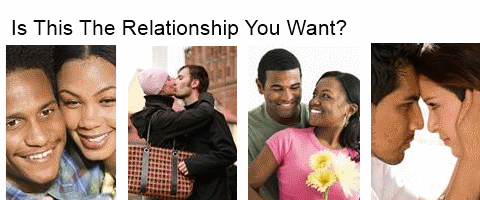 Need a Little Help With Those Text Messages?
Text the Romance Back Might Be For You, Check Out Our Review
Make it a memorable holiday season by sending one-of-a-kind messages of love that you'll both enjoy and appreciate. Forwarding them to the one you love will certainly brighten their day, especially if it's unexpected.
They are short messages flourished with meaning that will inspire even more special moments when you're together, a unique treat that will always trigger good memories of an amazing holiday season. Try all or one of the special messages below, and see for yourself how on Christmas day you will be thanked for all the loving accolades you sent his way.
Whether your relationship with a lover is at the beginning stages, or you've had the love of your life at your side for a long time now, forwarding a special message to convey how you feel can ignite that romantic flame. This holiday season is a great time to transmit meaningful messages that center on the love you both share for each other. So put the 10 romantic Christmas SMS messages to use.
Guest Post By Carmen