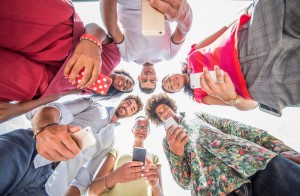 We have reached the end of yet another year. While big players like Apple and Samsung were working on maintaining their market share, other players like OnePlus, Huawei, Asus and Google introduced their more specialized smartphones to the consumers.
Some major issues also surfaced with Samsung newly released tablets and Apple SE phones. The learning from these issues was to let go of manufacturing thinner smartphones, which was partially the reason for Samsung Galaxy S7s becoming a hazard. 3.5mm headphone jacks also were removed due to this. On the whole, it was harder to handle it for the consumer.
After Samsung's backfire with batteries in their Galaxy S7, manufacturers have become extra cautious about using conventional parameters to ensure that no such event is repeated with their products. Consumers are equally alert regarding following proper charging procedures to avoid any serious accidents. So naturally, the attention of consumers turned to the newer entrants.
Here are some of the areas the newer models will be shining in.
10 Smart Smartphone Trends in 2017
1. Shrink from 14nm to 10nm processors
From 22nm to 14nm, and now the 10nm processors are in making. To the engineers involved in the manufacturing process, 22nm to 14nm was a successful transition, where there was less footprint, therefore less leakage, capacitance and improved performance on the whole.
To a consumer, it meant your smartphone was using up less power to process your commands faster. Now steps to incorporate a 10nm chip have started, for creating an even better performance standard. This would reduce the overall cost of manufacturing of the smartphone as well, which would once again benefit the consumer to a great extent.
2. The ultimate power of touch
Fingerprint sensors have become a common find in today's smartphones. They are just not used for unlocking your phone but also are programmed to activate notification panels quickly such as Google Pixel. Holding onto an icon on the screen also activates 3D touch, mimicking functions very similar to right- click on a laptop.
3. Edge- to- edge HD displays
Bezel edges are reducing. This was evident with Samsung Galaxy Edge S6 by curving the edge and converting it to a notification bar. OLED displays are simplifying the manufacturing process and optimizing space for the face of each smartphone.
4. Sibling cameras
There is no need for high end SLR cameras to take sophisticated shots anymore. Smartphones such as Huawei Honor 6X have dual cameras to take care of this requirement.
5. The importance of A, B and Cs
USB standardization is becoming more prominent, with Apple and Google already made this a requirement in their manufacturing. USB- C is a completely reversible USB connector for both energy and data.
6. Speed charging
With USB- C connector, battery charging is a breeze.
7. The new Bluetooth 5.0
This technology standard will be less affected by architectural structures such as walls and therefore causing less impedance to continuous connection between devices. Without any hindrance, the range is approximately 400 metres, and with hindrances it can still reach about 120 metres.
8. Foldable devices
This was expected when e-Books were taking over the book publishing industry. Devices such as tablets can now be folded to be converted to phones, as demonstrated by Lenovo at Tech World this year. Likewise Samsung showcased their smartphone becoming a wristband at this year's CES.
9. VR and AR
With HD displays, compatibility with VR headsets and AR apps would be the next front, making the wholesome user experience truly unique. For e.g. Google Nexus is compatible with Cardboard headset, while AR apps such as Pokemon Go made the headlines.
10. The time for machines to start learning
Manufacturers are investing in software that run algorithms to learn a user's actions in terms of their apps, preferences and language habits. This is to customize the user experience further.
What next?
What Smart Smartphone Trends in 2017 are you looking forward to?