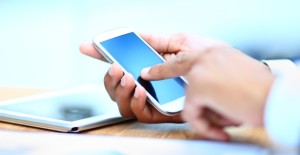 I had the opportunity to use the iPhone 6 and I can say it is one of the best devices out there. Using this flagship, however, can sometimes be quite a task. So, here are my favorite tips for iPhone 6 users.
Siri
1. Hey, Siri: This works just like the "Okay Google" hot word found in Android devices. You can now activate Siri by saying "Hey Siri" and not necessarily pressing the Home button. Go to Settings > General > Siri > Allow "Hey Siri" to activate this feature.
2. Show Siri Your Relationships: Siri is able to learn more about your contacts. You can tell her "Joseph is my math tutor" and then ask her "remind me to call my math tutor at 6PM" and Siri will understand what you say.
3. Show Siri How Certain Words Are Pronounced: Asides learning who your contacts are, Siri also allows you to correct her when she mispronounces a word. You can do that by saying, "That's not how you pronounce …" after Siri responds to your query.
4. Identify A Song: Siri's Integration with Shazam makes it easier to name any song you're listening to. Just ask Siri "What song is playing?" or "Name that tune" and she will tell you the name of the song and the artist after it listens to it for a brief moment.
Photos
Hide Your Photos: Ever been in that situation where a friend was going through your photos and saw an embarrassing photo? Well, there's good news, you can now hide your sensitive photos from everyone by finding the photos you want to hide (in Moments, Collection and Years), long pressing on the photos and then selecting Hide from the options. You can view all your hidden photos by visiting your Hidden Photos album.
Find Your Photos On Maps: See where you took your photos on a map by tapping location under Moments, Collections or Years.
Display
Reachability: Operating large screen phones with one hand can sometimes be discomforting. Apple had always wanted their users to operate the iPhone easily with one hand and this paved way for the iPhone 6's new reachability feature. The Reachability feature makes it easier to reach the edges of the screen without having to use both hands. Just double-touch the Home button and the whole screen will move closer to your thumb. Once you select what you want, the screen automatically slides back up to its original position.
Enlarged Content: You can take advantage of the iPhone 6's large screen by enlarging the size of your content with Display Zoom. Change the default size of your display in Settings > Display & Brightness > View.
Messaging
Quick Reply: There's no need to leave an app you're using in order to reply to a message. Swiping down a banner notification will enable type out a reply and send it. The quick reply disappears with the notification so you'd have to be quick with that.
Voice Messaging: Voice messaging has been introduced in the new iOS messaging app. Pressing the microphone button next to the textbox records whatever you say. Swiping up sends the message and swiping left dismisses the message.
Battery
Quick Charge: An article in iLounge and MacRumours proves that the iPhone 6 (and 6 Plus) can charge twice faster using an iPad adaptor. You can try that out but make sure you don't use any performance oriented apps while charging, else it will generate a lot of heat and damage it's long term performance.
There are many tips for iPhone 6 users I may not have listed. Have you found any? Share them in the comments below.