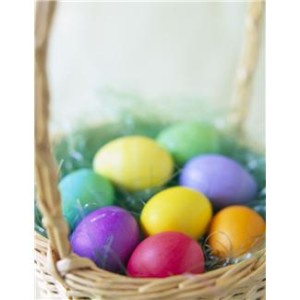 Happy Easter text messages will be greatly appreciated. Easter is a time of the year that many people celebrate and it is also a religious celebration for many. With the holiday comes time to visit with friends and family and also time to sit down for a big meal. This holiday is one that is fun for parents and kids alike. Many people often have a tradition where their children will hunt for Easter eggs and the Easter bunny will visit their home. There are different types of Easter celebrations throughout the different religions and hey may be celebrated on different days.
This Easter holiday send your loved one or even a friend a Happy Easter text message. This will help brighten their day and also let them know that you are thinking about them. Below are some Happy Easter text messages that you can use and send out.
12 Happy Easter Text Messages
#1:
The Lord has risen, so rejoice today and be glad! He is here with us again. Happy Easter to you!
#2:
The message of Easter is one of celebration; a celebration that is filled with ultimate love and joy. Have a very Happy Easter!
 #3:
May Peace, Love, and Joy come your way on this Easter day. Have a wonderful and special Easter!
#4:
The Lord came down to the Earth with a lot of life to give, so that every one of us may continue to live. Have a very Happy Easter.
#5:
On today and going forward, may the angels be there to protect you, may the sadness that you have leave you, may happiness surround you, and may the Lord bless you. Have a wonderful Easter!
#6:
Enjoy your holiday today and remember the miracle that happened. Jesus died or our sins and rose again. Have a wonderful Easter.
#7:
The trees are beginning to bud, flowers are beginning to open, the birds are softly chirping; they are telling me it's Easter. Hope you have a blessed and wonderful day.
#8:
No more shadows will surround you, only joy will fill your life, God himself will bless you on this day and the rest. Happy Easter.
#9:
The Easter Bunny visited today and let me know that you are egg-stra special. Have a Happy Easter!
#10:
As the night time bursts into a beautiful sunrise, may the Lord rain down His blessing of love on you and always lead you down the right path. Happy Easter
#11:
Hippity, Hoppity Easter's here I just hopped by you to spread some cheer. Happy Easter!
#12:
You are a special egg in my Easter basket. Have a wonderful and Happy Easter.
These Easter messages are perfect to send to family and friends on this special day. Even though you are celebrating and having a good time catching up with loved ones and longtime friends, remember the true meaning of Easter. Enjoy your Easter holiday and brighten up someone's by sending them a Happy Easter text message.