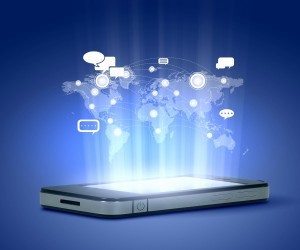 Smart phones have given us the added advantage of being able to text without the drawbacks of a touch-screen. For those looking how to read text messages online, or those looking to text using a keyboard rather, there more than enough Apps available to suit any style of user.
Citizens of the U.S. have a host of options at their disposal, with Google Voice leading the way. For those of alternative locality, there are fortunately just as many invaluable tools freely available on the Google Play store. Never be stuck wondering how to read text messages online again with these three great ways of phone-to-desktop connectivity.
3 Apps to Read Text Messages Online
1. Google Voice
Free US Long Distance Calls
Free US Text Messages
Reply to SMS via E-Mail
Voicemail Access
Google Voice makes retrieval of your voice and text messages easy! The configuration is not the most user-friendly, but for the benefits that Google Voice provides it is well worth the effort.
You have the option of either signing up for a new Google Voice number, or porting your number to Google. You will then receive the benefit of receiving an email every time that you receive a text or voice message.
You can even reply to text messages straight from your email with this invaluable service. Google Voice is available to citizens of the U.S. but please note that MMS sending is only supported when using T-Mobile or Sprint.
2. Air Droid
Android Remote Desktop, accessible from any web browser
Windows, Mac OS X and Web Browser Support
Highly advanced desktop based SMS
App Notifications for almost anything
Cross-device Synchronisation
Air Droid is a simply awesome App that provides complete remote control of your Android based device. This application will let you do far more than just read your text messages online. Location tracking, remote camera usage, file viewing and app launching are all provided by Air Droid.
All this and more is accessible from any web browser, once Air Droid is installed on your phone or tablet. A complete desktop is provided, giving you access to anything imaginable on your Android phone. The free version has a 100mb data limit, and subscriptions start at $1.99.
Air Droid is an addictive application that, after use, will become an essential part of your daily activities.
3. PushBullet
Supported by Android & iOS
Integration with Chrome, Firefox, Safari, Opera, Windows & Mac
Sign-Up with Google or Facebook
Access to all your phone's notifications (Whatsapp, Call Logs, SMS, etc.)
File sharing across all formats
PushBullet is an extremely versatile app that facilitates cross-platform connectivity for you Android or iOS phone or tablet. PushBullet allows you to read text messages online, send text messages and share files, between any of the devices that you have Pushbullet installed upon.
This app makes use of Google Cloud Messaging Services and Apple's Push notification service to ensure that your communication is safe and secure. A 128-bit key is used to protect your transmissions, this level of security is comparable to that of Dropbox and Facebook.
You can rest assured that your desktop based, or other, messaging is not vulnerable to prying eyes. Pushbullet also provides access to what it refers to as "Channels". Channels are a Pushbullet news feed, keeping you up to date on you interests.
What`s your favorite app to read text messages online?