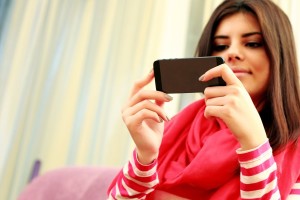 With internet connectivity being faster than ever and smartphones matching this rise in performance, popularity and demand, online content providers are having to work harder and harder to satisfy the masses. If you are located in the USA then you have a host of online streaming video services at your disposal.
You can find the latest movies, series and documentaries at little to no cost, giving you TV on the go. Users from other countries will be glad to know that even though the U.S. has far more to offer in terms of streaming video, there are still loads of content providers giving you access to your favorite video media.
Here we have compiled a list of the three best apps to use to watch movies on your smartphone, regardless of where in the world you may be located.
3 Best Apps to Use to Watch Movies on Your Smartphone
#1 – Showbox
Showbox is a movie streaming app that delivers premium video content hosted on servers where content sharing policies are more lenient than most are used to. For a collection of the latest moves and series, viewable from across the globe, Showbox is the number one choice of many. One is required to download the APK installer for Showbox from a third party host (Aptoid), not the Play store, but the download is safe and secure.
Once installed the interface is easy to navigate and intuitively designed. It is ad-supported, but comes at no cost. After using Showbox for some time, one may notice that certain videos get removed, this is unfortunately the only downside to using this great app, and a worthwhile price to pay to get the latest content for free.
Simply ensure that your connection speed is up to scratch and that you have enough data, Wi-Fi preferable, and these three apps will give you all the latest and greatest movies, TV series and video.
#2 – Flipps HD
Do not let the minimalistic interface deter you, Flipps HD has some of the best legal video content available and given a steady connection it streams smooth. Certain content will request you to complete a subscription on another video sharing site before you can stream the content. Some of these signups are well worth the effort as you only need to subscribe once at no cost to gain a vast amount of additional movies and series.
Flipps HD has more than enough content to keep anyone busy, and even though the latest videos cannot be found there are still many gems to be found. The hosted video quality is outstanding, allowing you to broadcast your video stream in full HD to your TV if your smartphone supports this feature.
#3 – VideoMix Pro
VideoMix Pro offers a wide array of top class video content, such as the majority of popular movies and series. Blockbusters are obviously not available, but the videos are quite recent and new content is constantly being added. There are no localized video restrictions and VideoMix Pro comes at no cost whatsoever. VideoMix Pro is also one of the easiest apps to use and integrates many useful features.
For example the search feature is an essential that many apps simply overlook. Multiple streaming options are provided for each video, as are multiple quality options suited to people with all connection speeds. This is not available on the Play store, but you can get it here.