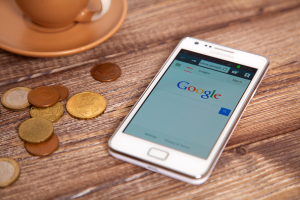 Even though iPhones come with a raft of features, there is still a slew of accessories that can make them more useful and durable. Your iPhone is not just a cell phone – it's an all-in-one device that can be used together with a car diagnostic device or even a DSLR camera. This is because it has been integrated with capabilities that support other technologies provided they are secure.
Well, the kind of accessories one chooses boils down to an individual's lifestyle. Phone users cannot realize the functionality of these accessories until they try them – and one would be like, how did I ever used my iPhone without this extra device? As we scoured the web analyzing various iPhone accessories, it was nip and tuck as which one is the best, but we managed to come out with the following top 3 accessories you need to consider if you're an iPhone owner.
3 Must Have iPhone Accessories
1. iPhone Cases
Most of us avoid using phone cases not only because they are bulky but also because they tend to strip away the sleekness of our devices. iPhones are plush, expensive and therefore, they need to be protected from accidental falls and other adverse elements.
The phone case you choose depends on the amount of protection you need. Some cases are also decorated with beautiful designs that make your phone unique and attractive. For this reason, some people choose phone cases as fashionable accessories and not as protection covers. Phone cases can be customized and styled to reflect your personality and inner attitude. Go through the web or shop around in your local stores to find the best cover for your iPhone.
2. Extra Battery/Battery Case
We all know the way our iPhones consume battery power. Whether you're planning for a short-haul weekend drive to the countryside or you know you'll be on a trip where you cannot access AC power source, an extra battery for your iPhone is necessary. With an extra battery, you won't have to disable power-hungry apps that are often good for dillydallying.  The necessity of having an extra battery shouldn't be something one has to keep banging the drum on it. These batteries are portable and can charge your phone on the go.
3. Lightning Cable
If your Apple's lightning cable hasn't frayed yet, know that it falters with time, and eventually, it will stop functioning. Having an extra cable (good ones are expensive than the Apple cables) is an advantage because they are long (about 3 feet) and can transfer data to your Mac faster. Just remember to go for a quality cable that scores high on sensitive touch points like functionality, performance, and durability.
These accessories will increase the usability and allow you to perform tasks that you wouldn't be able to do with your iPhone alone. Other accessories you may need to consider include screen protectors, Bluetooth speakers, SD card adapters, iPhone dock, and headphones. Like we said before, your choice depends on your personal style and budget. Yes, other accessories can wait but the top 3 above are must have accessories for your iPhone.
3 Must Have iPhone Accessories, what did we miss?