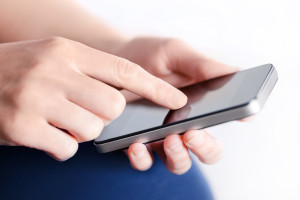 If you have a new iPhone, then you will want to backup iPhone 5 to keep your data safe and secure.
Apple offers its users limited data backups thorough iTunes and iCloud, but the only surefire way to backup data is to use a software program.
Here are a few helpful hints to help you get started with each.
1. iTunes Backup
One of the easiest ways to backup data is via iTunes. Once your phone is connected to your personal computer via its USB cable, simply right click on the device in iTunes. From there, you can select the backup option and let the process of saving data begin.
This method is best for creating records of contact lists, apps and data settings. If you accidentally delete something on your phone between the time you last backed up with iTunes and the time the deletion occurred, it is easy to recover this information. What you need to do is connect your iPhone and computer, right click on the device when iTunes opens and select the option to restore from backup.
The caveat to this system is the information saved in iTunes is not the best when it comes to a permanent data backup. Since iTunes takes only a snapshot of a phone's data at the time it was last connected, users typically have the choice of recovering old data at the expense of new data. In addition, data is overwritten every time the synchronization process occurs.
2. Alternative iCloud Backup
iPhones that have iOS 5 or iOS 6 installed can back up much of the same data as iTunes via iCloud.  However, iCloud requires an iPhone be connected via Wi-Fi. It's also best to have the phone connected to a power source, because this process typically takes a while.
To get started, access the Settings menu on your iPhone. From there you can select the iCloud option. Move the toggle button next to Storage & Backup over to the right to turn on cloud storage. The good news is, once information is uploaded to the cloud, it can also be downloaded from the cloud.
3. Backup with Software
The only surefire way to keep data accessible is to use a software backup designed to do just that. These programs differ from what Apple has to offer by creating a full system backup. Unlike iTunes that takes a picture of data at one point in time, these programs create a backup file every time the phone is connected.
This way, if you need to access data from six months ago, all you have to do is find the file with the associated date. In addition, software programs provide users access to a robust data management system. With these programs, backing up and organizing data has never been easier.
The latest version of the Apple iPhone is definitely one of the most popular products the company has released. To keep your data safe when you upgrade and in the future, be sure to backup your iPhone 5 with the latest data backup options.