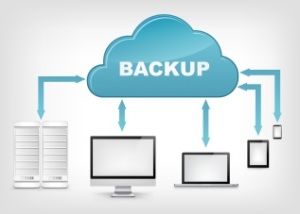 I suppose you have heard many times about the term backup. Often, you are asked to backup before you root and install a custom rom, perform a factory reset or just in case you lose your device.
In this article, I will show you…
3 Ways to Backup Your Android Device
Method 1: Backup Using Wondershare's MobileGo
Wondershare MobileGo is a powerful toolbox which offers an intuitive way to manage your Android device. Asides it's one-click backup and restore, it also lets you batch install applications, transfer media and other data, send SMS from your computer, recover data, and even root your device.
Here are the step-by-step procedures to download and setup MobileGo.
Download and install MobileGo on your Windows computer
Launch the application and sign up to the product. If you already have an account, sign in to start using the application.
Enable USB debugging on your phone and connect it to your computer using either a USB cable or via a Wi-Fi connection
Click the "One-Click Backup" in the "My Device" tab and choose a save path for the backup files.
Note: MobileGo works best when your device is rooted. Use the "One-Click Root" option to root your device.
Method 2: Helium Backup
Helium – App Sync and Backup is one of my favorite backup applications for Android. Unlike other backup applications, Helium does not require root privileges and lets you backup your apps and other data to an external storage, a computer or the cloud. It is available for free on the Google Play Store and costs a few bucks for the premium version. To use Helium, follow these steps.
Search for and install Helium – App Sync and Backup
Connect your phone to the computer and mount it
Helium should be enabled on your phone and give you the option to start backing up.
Note: You must have your devices drivers installed on your Windows PC else this won't work properly. Mac and Linux users don't have a problem installing drivers on their computers.
Method 3: Manual Backup
This is the easiest way of backing up your Android phone. It doesn't involve the use of any specialized software or application. All you need to do is to connect the phone to your computer, mount your storage and copy the files.
Connect your phone to a computer using a USB cable
If your computer detects your phone, it will mount up automatically. Else you may have to manually mount the storage from the phone
* Mac users will have to install Android File Transfer before they can do this
Open your computer's file explorer and locate your phone
Copy all its contents to a safe location on your computer or a cloud storage service like Google Drive. The files on your phone are made up of your pictures, app data and other media.
There are a handful of backup apps and software out there. Google Photos does a great job in backing up your photos immediately you take them, Titanium Backup is the best alternative to Helium and Mobogenie is one useful desktop backup software for Android devices. All these methods are a sure way to keep your data safe in case of any mishappening.
Which of these apps works best for you?