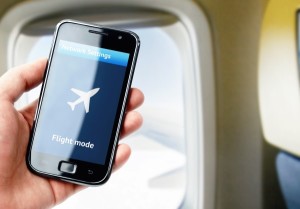 If you love to travel and are looking for good deals then this article will help you get those deals without spending hours in front of the computer…
Travelers always want to know about the greatest flight deals and how to jump on them as soon as possible. Checking websites very often for flight deals can be a herculean task, especially when you have to visit different websites and run lots of searches.
I'm going to introduce you to ways to get flight fare alerts through SMS.
3 Ways to Get Flight Fare Alerts Through Text Messages
1. DealRay
DealRay is a website which sends you text messages when a ridiculously cheap flight fare to any city is available. In order to give you incredible deals, DealRay taps expertise from a team of bargain hunters, technologists and travel fanatics with a combination of sophistic analysis and engineering.
Free for the first month and then $9.99/month afterward, DealRay provides you with links to deals on reliable websites. You get not more than one alert per day or two. Most of the deals last for a matter of minutes and hours so there's no need to bother about unwanted SMS alerts. DealRay is currently available in only the US.
To start using DealRay, visit the registration page, enter your email address, complete the registration process and verify your account. It's that simple!
2. TripIt
TripIt is another web service which sends you travel alerts and messages from all major airlines via SMS. If your flight gets delayed, canceled, or your departing gate changes, you can count on TripIt for that text message alert. In addition, TripIt keeps track of everything concerning your flight which including your flight schedule, map, route, accommodation, and rentals.
TripIt has a free version and a paid version which is also free for the first month and then costs $4.09/month (billed annually). Note that the free version does not allow real-time SMS alerts. Organizing travel plans with real-time alerts has never been this convenient.
To get started with TripIt, create a TripIt account, and forward your flight confirmation email to plans@tripit.com. You should start receiving alerts after this.
Download the TripIt app from the App Store or Google Play.
3. TheFlightDeal
TheFlightDeal provides you with information about other travel suppliers offers with links to their websites. They offer information on flight deals, hotel search, car rentals and credit cards. Currently, they don't offer text SMS alerts but I'll show you a workaround which you can even apply to other similar services without SMS alert.
You will need a Twitter account for this. Head over to https://twitter.com/ and create an account if you don't have one. You'll first have to configure twitter to send you updates.
Go to the Settings
Click on the Mobile tab
Enter your phone number and go through the verification process.
Head over to @TheFlightDeal
Follow the account, click on the little gear icon next to the Following button and select "Turn on Mobile Notifications".
You're done! You'll begin to receive text alerts from now on. You can use this method to receive alerts from many other service providers. I recommend that you put your phone on "Do No Disturb" mode just in case you don't want to be disturbed at night.