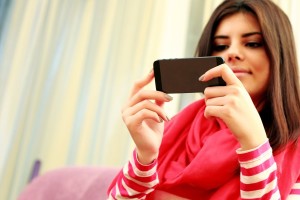 Text Message Alerts are one of the most underutilized gems that we have hidden in plain sight. For anyone that maintains regular communication with a group of friends, family members, sporting, church or work colleagues, text message alerts make for a highly productive means of keeping in contact.
If you need to get information to more than one person, on a regular basis, then text message alerts are your savior. To help you better understand the numerous applications that are possible for text message alerts, we have taken a look at a few of the most commonly used, actionable, instances of alerts.
4 Benefits of Text Message Alerts
1. Functions, Events, Group Planning
If you need to keep a large group of people information when planning a function or event then text message alerts will make your life so much easier. Need to let the staff know when to arrive and what to bring, making sure that everyone knows what's going on?
Create a group for staff and send an alert accordingly, giving the time, place, weather, requirements or anything else that may be pertinent to the situation. By ensuring group based communication you can rest assured that everyone will be keeping tabs on the entire situation.
2. Email to SMS Alerts
Email to SMS alerts are one of the best features that you could hope to implement, helping you to keep track of anything, as it appears in Google. All you need is a Gmail account and a sms gateway, usually provided by your cellular network.
Here is an extensive list of sms gateways for numerous networks across the world. Otherwise to obtain your carrier's sms gateway simple Google your network name followed by "SMS Gateway" Once obtained all you need to do is add a forwarding address to your Gmail account.
Log in to your Gmail account via the web based interface. Navigate to Settings, then Forwarding POP / IMAP, then click "Add a forwarding address".
Enter your sms gateway and you will receive a security code via sms from Google, enter the code and then click OK.
To forward incoming mail via filters, you will need to make one first.
The easiest way to do this is to search within Gmail for the messages you want forwarded to your mobile and then prior to clicking search, click "Create filter with this search".
You will then need to choose where to forward it to, pick your sms gateway. Using this in conjunction with Google Alerts, allows you to stay up to date with anything that you want.
3. Stock Market / Forex Trading Alerts using Google & SMS Alerts
Traders often make use of sms alerts known as sms signals to "follow" the trades of others, mimicking their trading movements and trading when they do. One can employ a similar system to be notified of stock and currency movements as they happen.
Be warned though, you may receive a large influx of sms'es! Create a new Gmail filter containing emails relating to an Alert created for the CFD, currency pair or commodity that you wish to track and you will get minute to minute updates as they arrive on Google.
4. Marketing Resource Tracking using Google Alerts & SMS Alerts
If you want to keep track on a keyword, a brand, an institution or any niche development, simply create a Google Alert for your chosen criteria and then forward it to your cell phone.
Bloggers chasing new trends as they happen will find this functionality invaluable. Similarly the online activities of any individual or brand can be tracked using a few Google Alerts and a custom Gmail search filter.
The applications of search refinement are endless, and you can easily and freely notify yourself of anything of your choosing no matter where you are.
How do you find SMS alerts benefiting you? Feel free to share below,