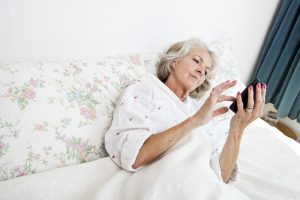 Even though we're living in the age of touch-screen smartphones and smartwatches, there are still a number of people (for reasons still unknown to us) who just aren't tech savvy. It may be your mother, your father or even your brother! Troublesome as it may be, we have a responsibility to ease these people into the world of technology.
So if today's smartphones are too "complicated" for these people to use then the best way to let them access technology is to give them a smartphone that's friendly to them! In this article, we'll be sharing with you some of the best smartphones that the non-tech savvy will enjoy.
4 Best Smartphones for the Non-Tech Savvy
1. LG K4 LTE
The LG K4 LTE has two goals – to be reliable and to be user-friendly. The 4.5-inch screen makes it easy for any kind of person to read texts or e-mails and it's got a decent processor for all kinds of apps. Taking photos is made easy with its auto-focus camera and sharing a photo is simple enough that even your grandma will learn it in no time!
2. iPhone
Okay, you might be thinking that giving an iPhone to someone who isn't tech-savvy may be a waste of money and in some cases, you might be right. That's why it's important to decide if this person really needs a smartphone. If they do, then an iPhone might not be a bad choice!
Why? Because it's interface is so simple that even a 5-year-old can learn how to use it. They may not get a full grasp on how to fully optimize the iPhone but sending texts, making calls, and taking photos is a breeze that even people who have never touched a smartphone can learn it quickly. It may be expensive but if you've got the cash to spare it just might make grandma a tech savant in a few days!
3. Samsung Galaxy Core Prime
For those who aren't tech-savvy, you'll be glad to know that the Samsung Galaxy Core Prime has "Easy Mode". It cleans up the home screen and simplifies it with you specifically in mind. It increases the size of the words and only shows the most-used apps and contacts. It's also pretty customizable which is a good way in for those who want to learn the ropes of the Android OS.
4. Doro 8030
The 8030 by Doro is an awesome smartphone perfect for elderly people. It's a modified Android smartphone that guides you when you try out the operating system. It guides you with on-screen prompts and instructions and even helps you set up your contacts. Navigating the operating system is fairly easy making it a breeze to make calls and send texts. Even downloading apps on the Google Playstore is easy! All in all, this is a great phone for grandma or grandpa.
So for those of you who are looking for a smartphone for your non-tech savvy friend or family member, we hope these recommendations helped you out! It's an extraordinary time we live in and it'd be a shame if they don't know how easy life would be with a smartphone!
Best Smartphones for the Non-Tech Savvy? What do you think?