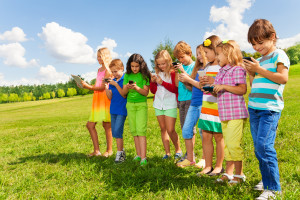 Looking for a game on your iOS device that you can play over and over and over again? We're happy to say we know a bunch! In this article we'll be sharing with you some of the best games on the App Store in terms of replay value.
4 iOS Games With High Replay Value
1. Hearthstone
A personal favorite of ours, Hearthstone is an online collectible card game based in the fictional universe of Warcraft created by Blizzard. It gives you the option to select from 9 classes which are: the Druid, Warlock, Mage, Warrior, Rogue, Paladin, Shaman, Priest, and Hunter.
Each class has its own unique play style encouraging players to explore each one to find what class suits them best. It may be difficult for newcomers to get used to playing, especially those who are new to the franchise, but that just adds to the replay value because it's rewarding to just keep playing. So if turning enemies into sheep, buffing your minions, and getting the help of murlocs is your kind of thing be sure to check out Hearthstone!
2. Kingdom Rush
Tower defense games are a whole ton of fun and Kingdom Rush does this extremely well. If you're not familiar with the genre this is a good game to get acquainted! It looks beautiful with its simple but clean visuals and the game's in-game sound and music fit perfectly which adds a lot of personality.
There may be only a handful of towers but each one can be upgraded to specifically target certain enemies. That being said, Kingdom Rush is a classic mobile game and is definitely worth the price on the App Store.
3. Battleheart
In our opinion, Battleheart is probably one of the RPG games that defined mobile gaming. It created a game that catered to the needs of iOS users instead of the typical RPG port. You micro-manage 4 party members while combating different enemies and it's heart-pumping as it is satisfying.
You also have the freedom to select which party members you bring into the battlefield with you so it offers a lot of versatility in terms of how you plan your battles.
For example, you can bring in a cleric to heal your monk while he's tanking most of the damage and your other members will just barrage your enemies with attacks. It sounds simple but it's quite a challenge to execute since you have a lot of micromanaging to do. Still, it's a blast and if you're looking for an RPG to sink your teeth into, this is a great option.
4. Vainglory
MOBA games offer some of the highest replay value no matter what platform it is. Sad to say, only a few of these games are actually any good on mobile. Vainglory fixes this because not only is it a good MOBA game on mobile, it's a great one. Playing solo is a fun experience in itself but the real fun is when you're playing with your buddies. The level and character design is top-notch and offers hundreds on hundreds of gameplay hours. Whether you're new to the MOBA scene or you're an experienced vet, this is one mobile game that you've got to get your hands on.
There are still a number of games out there that deserve to be on this list but we feel this is a good start for any gamer. Enjoy the games, everyone!