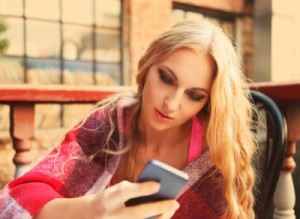 In the past cellular phones used to be very simple and very different from Smartphone trends 2015 available right now. The smartphones we use today are like small computers. With a push of a button it can do the most amazing tasks for us.
Take pictures, write down notes, calendars and contacts. We use apps that gives us the news within minutes from it happening. We use our phone for work out activities. These are just a fraction of what are smartphone is capable of. With all this comes responsibilities.
It is important for parents to know what`s going on in the smartphone world to be able to keep their kids safe. Everything is changing so quickly, so here are some smartphone trends to look out for.
4 Smartphone Trends Parents Should Know About
Here are just some of the latest trends in Smartphone technology that you have to be aware of:
1. Holographic Display
It has been seen in various movies in the past (especially the sci-fi movies). The images that can be looked at through the mobile phone can be viewed in hologram form. While it may look fun, the price of hologram phones will be considerably high. It`s a pretty cool feature that is upcoming.
2. Artificial Intelligence
If you have watched the movie A.I, you probably know what this means already. Will this be applied to our Smartphone? Basically, what it will do is equip the Smartphone with an artificial mind. By doing that the smartphone will be able to answer to all the owner's needs and questions. It will be a iOS Siri on steroids.
3. Wireless Charging 
This is one feature that people have on their "most wanted smartphone feature list". To be able to charge the smartphone without a cord. You can, wireless charging has been available for a while and we are excited about the wireless updates coming 2015.
4. Light Phone
Back to the basic. The new light phone that`s coming 2015 will bring things back to the basics. This is a phone that will do what the phone was ones designed to do… make phone calls. That`s it. The light phone will allow you to call. No texting or playing games, no surfing the internet or watching TV shows, this phone is back to basic.
The benefit is that it stays charged for a long time and can be used in connection with your smartphone. This can be great to bring on the go.
With all of the possible changes that might happen to the Smartphone that you have right now, do you think that the Smartphone trends 2015 can be beneficial for your child in the future?
What`s the most impressive smartphone trend 2015 that you have heard of? Please feel free to leave a comment below in the comment section,