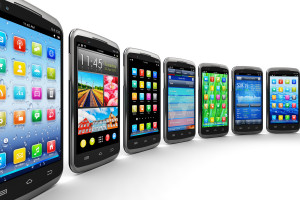 Your smart phone degrades in performance over the weeks and months from purchase, as do most electronic devices. This is unavoidable and caused by a build-up of cached files, temporary data, registry fragmentation, "bloat-ware" and incorrect configuration setup.
Low disk space is a common cause of speed related issues and for this reason you should always ensure that you have an adequate amount of free space available on your device. For all other performance impacting problems, there are fortunately many solutions! Speed up your android phone with these great tips.
4 Speedy Tips to Accelerate Android Performance
1. Stop Unneeded Apps from Running in the Background
Not only will doing this free up resources, but it will also save you battery life. Navigate to your settings, then your application manager, then scroll until you see "Running".
Here you can manually stop any services that you do not need running in the background. Feel free to experiment, system services cannot be disarmed and no harm can come to your device.
The only thing you will do is disable access to a background service.
2. Clear App Cache
This tweak is better utilized by those running low on space. Apps download temporary information to speed up processes between you and the server that you are communicating with.
This cache is intended to give you a speed boost but if you are so low on space that your device is running low on virtual memory, then clearing your cache will give you a speed boost!
The temporary files bogging you down in terms of space are definitely of no use to your laggy device.
Clear your cache by navigating to settings, then storage. Tap "Cached data" to be presented with the option of clearing all of your cache, then tap "ok" to confirm.
Individual applications can be have their cache cleared by navigating to settings, then application manager. Tap an app to open a detailed view and then you will see the option to clear the cache, below.
3. Various Tweaks
Hidden within your Android OS is a developer mode, vastly extending your customization capabilities. To access developer mode which is disabled by default navigate to settings, then "About Device".
Locate your build number and tap it seven times to reveal a developer options context menu, new to your settings. Here you can find many performance enhancing features. If you have no need of Bluetooth logging facilities, which most do not, disable "Bluetooth HCI Snoop Log".
Turn Window, Transition and Animator animation scale off, or if you prefer pretty then try some of the lower values. You should also be sure to check "Don't keep activities" in order to keep cache minimal and performance optimal.
4. Useful Apps
Try the following apps for a few quick, reliable ways to speed up your android phone:
CCleaner – File Cleaning & Total Maintenance Solution, Free and Ad-Free!
Greenery – Hibernate applications to suspend resource usage, Free
DU Speed Booster – All-in-one maintenance & app speed booster, Free
Dr. Fone – Data & Operating System Recovery app for iOS, Free & Paid
IFTTT Do – Maintenance Task Automation & All General Trigger Based Tasks, Free
How do you speed your Android up? Feel free to share below,