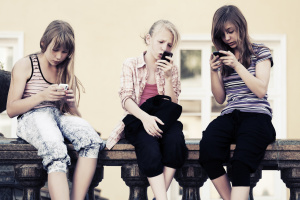 Whether your kid is 9, 12, or 15 and you want to get him/her the first phone, it is important to understand what you are getting into. While a phone makes it easy for you to talk and text the kid anytime when away, it also brings with it huge security risks such as cyberbullying, access to adult content, and identity theft.
To help make the phone more useful and secure to the kid, make sure to insist on the following;
The phone should be left in the common area when going to sleep, dining or doing homework.
The kid should always be polite to the people he/she talks to on the phone.
The kid should never share photos or personal information with people he/she does not know.
The child should not visit pages with bad content and in case anybody tries to insist, he/she should report immediately to the parent.
Every call from mom or dad must be answered without delay.
4 Tips When Choosing Your Child's First Phone
To be sure of getting the right phone for the kid, here are some useful tips to consider. 
1. Look for phone with easy to use parental control
The best phone for any kid should have good parental control so that you can set limits for various applications. For example, the phone of choice should allow you to set dinner time, homework time, and sleep time to prevent the kid from over-gaming or over-texting.
If looking for a smartphone, check for the model compatible with latest parental control and monitoring apps. The apps allow you to track the kid wherever he/she go, filter bad sites like pornographic pages, and blocks bullies.
2. Select a phone that a kid will identify with
Kids have a particular preference for colors, shapes, and patterns for toys and equipment they use. This preference becomes very strong especially if your son/daughter's friends have similar gadgets.
To know the right shapes and colors, consider bringing in the kid when you are reviewing the phone either online or downtown. If you must deviate from what the kid wants, take some time to explain why the selected phone is ideal.
3. Check for a phone that suits the kid's goals
One key question that you must keep asking yourself is why does the kid need the phone? Apart from making direct calls, how else will the phone suit the kid? If you have a boy who is interested in games such as racing and football, a smartphone with HD display might be ideal for him.
However, if your teen girl has a lot of interest for recipes, fashion clothes, and modeling, the phone should have a good display and internet access. Other functions that might be relevant to kids include taking photos, playing music, and videos after school.
4. Cost and affordability
Kids' phones are available in different price ranges depending on how much you are willing to spend. Feature-based phones cost up to $50 while smartphones will cost you between $100 and $500. Set up a budget of what you want to use and look for the phone within the same price range.
Conclusion       
When you decide to get the first phone for the kid, it is important to select a perfect match for them so that they can enjoy it and stay safe. The phone should be easy to control, affordable, and fun to use for the kid. Remember to insist on rules of using the phone so that the kid can be responsible and take caution about new friends.
Tips When Choosing Your Child's First Phone, did we miss any helpful tips? Feel free to share below,