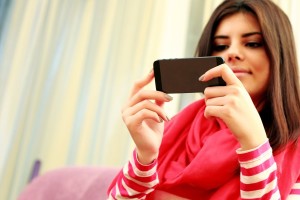 With globalization, attending conferences in person is a thing of the past. Corporate staffers prefer conferencing through phone calls. For convenience, most companies also carry out their interviews via phone calls instead of calling interviewees to their business's premises. Recording conversations are deemed necessary as they are imperative for future reference.
iPhone users are a little bit disadvantaged when it comes to recording their iPhone conversations because Apple doesn't allow apps that record conversations. A mix of federal and state laws refers to this as 'wiretapping.' Recording phone calls are illegal when done without the full consent of the parties involved. Therefore, whenever you want to record calls on your iPhone remember that you must inform the person on the other end of the line, otherwise you'll be infringing one of the federal or state laws.
Recording calls on your iPhone don't have to be mind boggling because we've highlighted simple techniques to get you started. We have compiled a list of 4 top ways which you can leverage on to start recording conversations in your iPhone.
4 Unrivaled Ways of Recording Conversations on iPhone

1. Third-Party Apps
Go to Apple App Store and search for the best call recording app and download it. iPhone doesn't come with an inbuilt call recording app, and because you need to record that important conversation, the surest and simplest way is by downloading a third-party app. You'll find a plethora of apps that can meet your need. It's good to note that you'll have to shell out some bucks to get the best recording app.
2. Using Google Voice (only for US iPhone Users)
Probably by this time, you didn't know that the Google Voice can record calls. This service is entirely free. Download the app and sign up using your Google account. Follow the onscreen prompts to verify your phone number. You may have to part with $20 (one-time) if you need to use your actual phone number. Otherwise, you can use a free Google number. The app doesn't record outbound calls, and it notifies both parties whenever a call is recorded.
Once you've chosen your number, follow the following steps to start using Google Voice.
Use your PC to access sign into Google Invoice.
Select Gear Icon>Settings
Click the 'Calls" tab
Choose the checkbox that's located right of "Call Options."
Enable phone recording and save the changes
3. Using Your Mac and a Recording App
Mac actually has inbuilt integrations that allow it to communicate with other iDevices with ease. Select 'Preferences' on FaceTime and turn on the iPhone Cellular Calls option. Ensure that both Mac and the iPhone are on the same wireless network. Use a recording app (if you don't have one, you can just download). Turn on the recorder and place the call using FaceTime. That's all!
4. Using "Merging a Call" Feature on Your iPhone
This is a trick most iPhone users are not aware of. However, you must put the person you're calling on hold for about 30 seconds so that you can successfully perform the merging process. The entire process involves creating a conference call with your voicemail and the person you're calling.
Navigate to the call button on your iPhone and start calling the person you want
Put him or her on hold for a moment
Tap on 'Add Call' option and input your phone number – this prompts the voicemail to start recording.
Tap on the 'Merge a Call' button
Once you hang up, wait for some seconds until the recorded call appears in the 'Voicemail' section of your iPhone's call app. As soon as you see the recorded call appear, know that you've successfully recorded your call.
Other ways of recording conversion on your iPhone include using an iPhone call recording apps that store your recorded calls on their servers. Your phone plan should permit 3-way calling if you're to use these recording apps. It's the only way to bypass iPhones security.