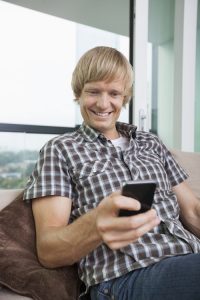 If you thought 2016 was a good year for mobile gaming, you're in for a treat this 2017! From Crashlands to Super Mario Run, there was never a shortage of games to select from in the App Store. It's amazing to see how mobile games have evolved over the years and it just means that 2017 is going to be an even better year for the industry! That being said, here are some games that you need to try this 2017.
4 Upcoming iOS Games You Need to Try This 2017
1. To The Moon
Previously released for the PC, To The Moon is an indie RPG about two doctors traversing through the memories of a dying man to fulfill his last wish. That's about as simple as we can put it. This game is as complex as it is beautiful.
Tugging at your emotions with an engrossing, immersive story, the game will have you smiling ear to ear at one moment then have you bawling your eyes out at the next. Simply put; this is one of the best stories we have ever experienced in any video game so when we found out it's going to be released for mobile, we couldn't hold our excitement!
2. Static Sky
Framebunker is a start-up indie game studio based in Copenhagen and they look like they got a great game in the works. Static Sky will be released for the iPad this coming year and it's a cyberpunk shooter that has one objective: kill everything on sight.
Only a few snippets of gameplay have been released but the visuals look absolutely gorgeous. The dual-wielding gun action looks equally as impressive and we can't wait to try it out on iOS.
3. Darkest Dungeon
If roguelike games are your cup of tea then you'll probably enjoy Darkest Dungeon. To call this side-scrolling gothic RPG challenging is a bit of an understatement because at times it may seem unforgiving. That's not necessarily bad though because there are only a few things better in this world than winning a battle you were meant to lose.
Sad truth is though; you're going to lose a lot. You lead a band of heroes and face threats such as your regular dungeon baddies. What makes this game different though is that you're also battling human threats like famine, disease, and stress. The game does a really good job of making your heroes feel human and vulnerable which helps shape a thrilling environment.  It's not for the faint of heart but it sure is a fistful of fun.
4. Fire Emblem Heroes
When news came out that there would be a Fire Emblem game for mobile, fans of the franchise rejoiced. We don't blame them! In Fire Emblem Heroes, two kingdoms are at war and you are a summoner who calls upon past Fire Emblem heroes. This is probably the best feature of the game because you can make these familiar heroes your allies.
Past Fire Emblem enemies also make an appearance in the game to complete the trip down nostalgia lane. It's hard for us to contain our excitement because we really want to see how the game performs on mobile platforms and how PVP comes into play. The good news is, we won't have to wait long to find out!
There you have it, folks! Hope this article gave you an idea on what games to look out for on iOS this coming 2017.