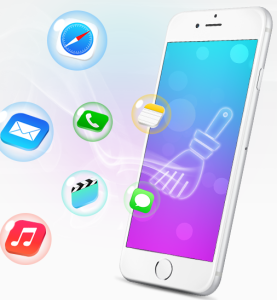 Do you use a "To Do List"? Do you still bring out pen and paper? I still do occasionally. Today though I don`t always have pen and paper handy, specially if I`m out and about. One thing that`s with me to the gym, shopping pretty much where ever I go, is my smartphone.
There are apps for everything and your "to do list" is no exception. There are actually some pretty helpful apps to get those lists done.
We all have different habits, but we all need to get things done.
Here are some helpful apps to get those "to do lists" done.
5 Apps to Get Your "To Do List" Done
So which app is the best? Well, it will come down to personal preference but here are 5 to try out.
1. Any.Do (Android / iOS)
The main reason why Any.do is on the list is because its easy to use and has a clean interface.
You can set tasks to be done today, tomorrow or "someday". The best part about this application is that it is free. Simply download it and use it.
2. Wunderlist (Android / iOS)
If you don`t only need a task list but also add sub tasks, this is the perfect application for you. This app helps keep your life in sync.
Set tasks with reminders. Yes, never miss to pay that extra bill. Set a task and a reminder until you get it done.
Wunderlist also comes with a pro version.
3. Calvetica
There are some people who may not find this To Do List appealing because it comes in the form of a calendar. It will provide an overview of the tasks that you would need to do, plus the time or the urgency so that you know what to priorities.
4. Google Now
If you are using an Android device you may be familiar with this app, because it`s part of the Google search bar. The great thing about Google now is that you can just say what reminders you want. If you need to get to a certain location at a certain time, it will promptly remind you so that you will not be late. If you need instructions on how to get to certain places, this will be given to you as well.
5. Evernote
Evernote is highly popular, not only because you can store your to do lists but it can be done with your own customization, just the way you want it. You can also create notes, store images and more. It can also be shared. Evernote work well both online and off line.
So which "to do list" app will be for you? Please let us know in the comment section below. We would love to hear what you have to say about this.