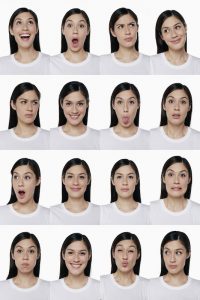 A new age is upon us. The Apple iPhone X is here and with it a whole bunch of new features! While only time can tell if these features will push the boundaries as Apple is known to do, there's one feature that has definitely piqued our interest.
For the first time, Apple has introduced the Face ID feature to its devices. Some people may say Samsung came out with this feature first and while that may be the case it still hasn't been a staple feature that every Samsung smartphone uses.
With Apple, we can expect the Face ID to be present in all devices and a staple security feature moving forward. Now that it's here we'll be sharing with you some facts that might help you understand what the feature is all about!
5 Facts about Apple's Face ID
1. It Stores Your Face's Information
This may sound weird at first but the iPhone X really does store your face. It scans your face and views it in a mathematical way it can comprehend.
Don't worry your face's information is stored on your phone but it is completely separate and in no way connected to Apple's servers in order to keep that info private.
2. It Recognizes Eye Contact
The iPhone X Face ID makes use of a function called Attention Awareness. This means for it to scan your face, you need to be looking at the iPhone. So there's no need to be worried about someone unlocking the iPhone by scanning your face while you're asleep!
3. Your Face Gets Updated
If you're the kind of person to have your look constantly changed the iPhone X will also take that into accountability by updating your face's information (as previously discussed).
Heck, it can even scan your face while you're wearing sunglasses!
4. It Uses the TrueDepth Camera
For those unfamiliar with this technology, the TrueDepth camera makes use of depth mapping to properly scan every feature of your face.
It has a lot of different parts that work together to make the Face ID feature seamless but the most important one is probably that it's infrared. Since the camera is infrared, it can scan your face even in the dark!
5. It's Identity Proof
Apple's tested this feature on all kinds of scenarios. They tried unlocking the iPhone X using a photograph and that didn't work. They also tried unlocking it using a silicon mask and it still didn't work. If you're worried that it'll be easy to unlock a phone by tricking the camera, you've got another thing coming.
Only Time Will Tell!
Whether this feature will be a bust or a tech innovation done right is something only time will tell. While these features sound awesome, the users will always have the final say.
More than that, this is only one feature of the iPhone X and determining the success of a device is judging it in its entirety. As of now though, we're pretty hopeful that it'll be a great success if Apple delivers everything it promised!