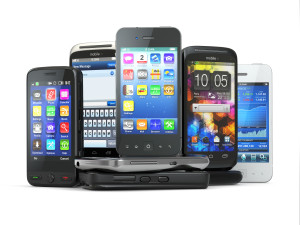 Have you ever imagined being in an urgent situation where you need immediate help? Would you have screamed and shouted for help, pleaded, used self-defense techniques or figured out an escape plan? With the increase in various forms of crime in our community, you need to find a way to protect yourself at all times.
One of the best ways to protect your self is to use your smartphone as an S.O.S beacon to help others locate you when you get into trouble. Let me introduce you to a few panic button apps you can get on your smartphone.
5 Panic Button Apps for Your Smartphone
We start with 3 Android apps, then we suggest 2 iOS panic button apps for you.
1. One Touch SOS | Android
One Touch SOS gets your location information and sends it to your SOS contacts when you're in danger. One Touch SOS works indoors too, if A-GPS is present on the device.
How It Works
Open the app
Tap the menu button and select settings
Set your custom emergency message and emergency contacts and go back to the main screen
In an emergency, tap the red SOS button in the app or the emergency widget on the homescreen and your emergency message with your location and a map link to your location will be send to your emergency numbers.
One Touch SOS is absolutely free on Google Play
2. SOS- Stay Safe! | Android
SOS is a powerful panic alert application designed to aid you against various acts of violence and also help you acquire aid in case of an emergency. It sends out SOS alerts your friends and loved ones as soon as you shake the device.
How It Works
Open the app and log in
Navigate to the settings and enter the phone numbers and email addresses of the people you want to contact in an emergency
In an emergency, shake the phone or click the power button three times to send an SMS and email alert to your contacts. The SMS alert contains an emergency message, the time of alert, location and battery level of the phone. The email alert sends a 1-minute voice record of your situation. The messages are sent at repeated intervals to update your current location.
SOS Stay Safe is free on Google Play but with in-app purchases
3. Emergency Alert Button | Android
Emergency Alert Panic Button is an emergency contact app for Android devices. If you are in danger, pressing the panic button on your screen sends a short alert notification to your SOS contacts via email or text. It's one of the best apps out there to install on your kids or loved one's phones.
How It Works
Open the app and navigate to settings
Fill out the following fields: Call a number, SMS recipients, email recipients, SMS text message and email message.
In an emergency, press the power button repeatedly to make an emergency call and send emergency texts and emails. You can setup a lockscreen widget or even use Android wear to send out emergency alerts.
Repeat the same process to turn of the emergency
Emergency Alert Button is a paid Google Play App.
4. SOS One Click | iOS
When you are in an emergency situation, SOS One Click can send an emergency message through SMS, Email, Twitter, Facebook and Sina Weibo to your family or friends. You can also call emergency telephone numbers with a button in the App.
How it Works
Open the app and navigate to it's settings
Configure the emergency contacts, situation's description, emergency phone number and your personal information.
Press the text, email or call button in an emergency to send out an emergency message which includes an emergency message, a map link and address of your current location, the situation you are in and some other vital information.
SOS One Click is free on the App Store with in-app purchases
5. SEND HELP – Emergency SOS Panic Button | iOS
SEND HELP is a paid iPhone emergency SOS panic button app designed for speed, simplicity and easy use. It sends out SMS and emails to preset emergency contacts and also posts your location to Facebook and Twitter, all at the click a button.
How It Works:
Open the app and tap the settings buttons at the bottom of the screen
Set the emergency alert message, Facebook and Twitter account, email address and sms number
In an emergency, tap the red "Send Help" button to send an emergency alert to your predefined contacts.
Send Help costs $1.99 on the App Store.
Whether you need medical attention, or stranded outside town, these apps are destined to help you reach your loved ones and bring them to you wherever you are.