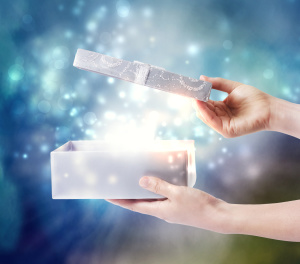 iPhone 7 and iPhone 7 Plus are among the best smartphones for the ultimate thrill. Think of it this way; iPhone 7 is a slim, shiny, and intelligent handheld computer in your hands to help you do anything. The camera is awesome, screen very bright and attractive, and is waterproof. Well, this is the smartphone you should go for. But hold on for a moment, what will you do with the old phone?
The following are 5 purposes for your old phone when upgrading to the enthralling iPhone 7.
5 Purposes for your old phone when Upgrading to iPhone 7
1. Make it a security camera to work for you
Many phones with cameras can be easily turned into security cameras. Though they are not as strong as outdoor cameras to monitor large areas, you can comfortably use them to monitor the kid's room or smaller areas.
Check for useful monitoring apps commonly used to track children and then activate the camera to capture and record every activity. Some apps even allow you to customize for alerts when specific activities by the baby or pet happen.
2. Make the camera a universal remote
Just like you expand the uses of a smartphone with plugins and apps, the old phone can be turned into a universal remote to control things such as Apple TV, sound system, Xbox, lights, and Roku.
Simply clear the old applications and install the new apps for the smart devices you want to control.
3. Turn the phone into a garage assistant
Many cars are sold with self-diagnosing OBD2 tools. These are tools that help you detect many issues with the car so that they can be fixed immediately to avoid damages on the road or bigger problems.
Because most of these diagnostics are done when you are repairing, replacing oil, water, or other maintenance activity on the car, the hands, and apparel will no doubt be greasy and dirty. Well, since you do not want any of the grease to get into the screen of your super-shiny iPhone 7, why not turn the old phone into one of the garage tools.
Simply put it in the garage or dashboard and pull it out for diagnostics when repairing the car. Remember that most of these tools require Wi-Fi or direct cable connection to give you the right diagnostics.
4. Use the phone as a wireless mouse
Using apps such as Remote Link, Mobile Mouse, or Gmote 2.0, you can turn the old phone into a wireless mouse for the computer. It is really fun to use the phone to work on your project as opposed to the conventional mice.
Many people find the phone mouse more enthralling to use especially when making presentations. You can also turn the phone into a trackpad, remotes, and keyboards for your computer.
5. Donate the phone for scientific research
The iPhone 7 you want to upgrade to is as a result of intensive and cumulative research for many years. Therefore, you can enhance this research by supporting related computing researchers by donating the old phone.
Some research laboratories such as HTC argue that when people donate their phones and other computing devices, research that could have taken very many years can be completed within a very short time. Download apps such as BOINC to select the type of research you would like to donate the phone to.
5 Purposes for your old phone when Upgrading to iPhone 7, let us know what you think!