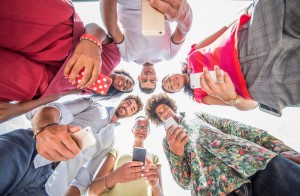 Galaxy S7 or S7 Edge is the latest addition to the family of Samsung's flagship devices. It packs all the battery power, processing abilities and features you need for a pleasant smartphone experience.
There some settings on your Galaxy S7 you should change in order to enjoy your new phone to the fullest. Here's what I recommend.
5 Settings Every Samsung Galaxy S7 Owner Should Change
1. Disable Always-On Display
S7's always-on display shows the time and date on your screen – even when it's off. It sometimes can be distracting. Though it doesn't have a significant impact on the overall battery life on the phone, you might just want to turn it locked.
To disable the feature and make it turn off totally like any other smartphone, follow these steps:
Open the Settings app
Navigate to Display and Wallpaper
Tap Always-On Display and turn it off
2. Disable Bloatware
A problem with most carrier-locked Android phones is bloatware. They are not removable and take not less than 2 GB of space. You can, however, disable these apps entirely to save more battery and declutter your app drawer.
Start by going to Settings > Applications > App Manager and the system apps you don't need (Amazon, Browser, Data Usage, etc) and tap Disable. If you want them back, repeat the same process and Enable it.
3. Enable Samsung Pay
The S7 supports both Samsung Pay and Android Pay. This is similar to Apple Pay and enables you to pay for stuff with your phone, rather than from your wallet. Samsung Pay uses both NFC and Magnetic Stripe system used in most US stores.
After setting up Samsung Pay, you can for anything and authenticate with your fingerprint in a matter of seconds. Here's how to enable and use Samsung Pay:
Download Samsung Pay
Launch the app and scan a fingerprint for security
Tap "Add" at the top right to add a payment card
Use the camera to capture your card information or type it in manually
Save the card
Make payments when you can
In the Samsung Pay app, go to More > Settings > Smart Pay, and turn on access to Samsung Pay from anywhere – even when your device is off.
4. Get New Themes
You can change and customize the overall look and feel of your Galaxy S7 with themes. Samsung's theme store features amazing themes built by both Samsung and other Galaxy users.
Themes let you change stuff like fonts, app icons, wallpapers, and more. The quickest way to access the theme store is to long-press the home screen, then tap on themes, or go to Settings > Themes.
5. Disable Flipboard briefing
Samsung uses Flipboard to provide you with news on your home screen, but that can be annoying. If you want to opt out news updates via Flipboard, follow the steps below:
Long-press the home screen
Swipe right till the Briefing pane becomes visible
Toggle off the switch at the top
There are tons of other settings to change and explore on your Galaxy S7.
Settings Every Samsung Galaxy S7 Owner Should Change, what's your take on it?
Are there other fancy settings you've discovered? Let us know.