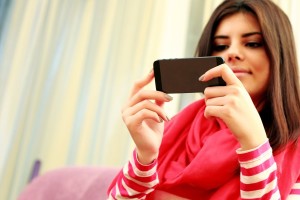 You might know of Apple's Siri digital assistant and the basics of what she can do, but she's actually more capable than you think. Siri can get  your local weather forecast, tell you how many planes are flying miles above you, help you set a reminder for a date or meeting and even make a reservation for a hotel.
There are few productivity lifehacks, easter eggs and useful features you might not know Siri can do. All you need to know is how to ask her.
Here is a list of five interesting features you can find in Siri, Apple's voice assistant.
5 Surprising Things You Might Not Know That Siri Can Do
1. Siri Converts Measurements
Siri has amazing math abilities, thus making it an effective unit converter. Ask Siri any unit amount and the unit you'd like to convert it to and it will do that for you instantly. Not only will she give you the result of your conversion, but also a list of additional conversions you might find useful. It's faster to do your conversions with Siri than the regular way.
2. Check Dates
Siri is a master of the calendar. You can ask Siri when a holiday is and it will give you an answer with the exact day and date. If you need to know how many days it is until a specific date or event, you can also ask Siri how many days are left to that date. For example, if you ask Siri "How many days to Christmas", it will reply "It's x days until Christmas".
3. Siri Has a Sense of Humor
Yes, Siri does have a wicked sense of humor. Apple engineers have built a series of easter eggs into Siri, making it to trigger humorous responses to certain statements. Siri can tell you a joke when you ask it to. You can also try asking questions like "What are you wearing", "It's my birthday!" and "Knock Knock".
4. Raise to Speak
Siri gets activated when you press and hold the Home button or say "Hey, Siri". A simpler way to activate Siri "Raise to Speak". Activate this feature by visiting Settings > General > Siri and toggling the Raise To Speak" button. Once activated, raise your phone to your ear and Siri will be activated. If your phone is locked, turn on the screen to use this feature. This feature gets deactivated when you are in a call.
5. Access Settings with Ease
There's no doubt iOS's settings panel has grown bigger, making it harder to browse. To save time, simply ask Siri to open a specific setting you want. With simple commands, you can open the vast majority of your settings. For example, you can say "Open Mail Settings", or  "Open WiFi settings". Similarly, you can ask Siri to open an app and it will launch immediately.
There are still many things Siri can do for you. She can help you figure out a tip, roll a dice, perform complex maths calculations and much more!