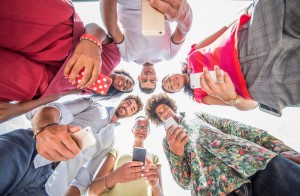 Android phones are great. The variety of hardware and customization options cannot be overemphasized. The most current iPhone flagships offer a huge feature set and iOS delivers amazing features that you won't get on an Android phone.
It is clear that both iOS and Android have their pros and cons, but in this article, I'll highlight on certain areas iPhone beats Android.
5 Things iPhone Does Better than Android
1. Simplistic User Interface
iPhone remains the easiest smartphone to use by far, despite all the attempts by Android OEMs to streamline their user interfaces. Because of the vast nature of Android, each manufacturer has their own user interface, making it difficult to get acquainted with other devices.
There's no separate app drawer for your apps, everything is laid out right on your home screen.
2. Quick Unlock
When you set up a lock screen on iOS, it takes note of the length of your PIN. This means that when you're unlocking your device, iOS will know if you entered the correct passcode and instantly unlock your phone.
This is different on Android. It has no idea when you're done entering your PIN, you'd have to tap enter every time you're done typing your PIN. This wastes time, but can be fixed using certain tweaks and mods which may include voiding your phone's warranty.
3. OS Updates
Fragmentation is a big issue in Android. There are so many devices, and not all of them run the latest version of Android – they are discontinued after a year or two from release. When Google releases a security patch or an OS update in Android, the manufacturers take months to apply all their modifications back on top the newer version, then the carriers also hold on to the update for some more months before finally pushing out the update to devices.
With iOS, all iPhones get long-term support as long as five years and once an update is available, all iPhones all over the world receive that update in no time. With the  iPhone, carriers don't sit on updates and there are not 3rd party manufacturers to apply tweaks to the OS. Google tries to do the same to their Nexus devices, but no one does it better than Apple.
4. No Bloatware
A common problem Android users face is bloatware. These are basically apps that come along with the device, pre-installed by both the manufacturer and the carrier. Most of these apps are not useful and just consume battery and space.
You won't find even one carrier app pre-installed on an iPhone. Apple offers a clean out-of-box experience and will now offer you the ability to remove systems you don't need in iOS 10.
5. Support and Help
It's hard to get support with your Android phone if you encounter an issue. With Android, you're on your own. With the iPhone, you can access a vast library of helpful articles on Apple's website, get assistance via live chat, or book an appointment at an Apple Store Genius Bar.
Do you think iOS is better than Android or not? Let us know in the comments section below.
5 Things iPhone Does Better than Android, what's your take on it?