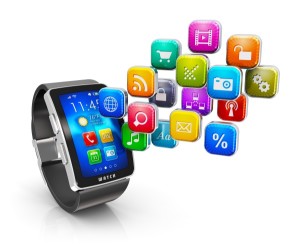 Finally, SmartWatches are now a reality. They are not just fancy watches with an operating system. They come with a handful of features you may not know about. I've come up with a list of features, tips, and tricks you might want to know about your new piece of tech.
They work on all Wear devices be it the Moto 360, Sony SmartWatch 3 or Galaxy Gear.
 5 Things to do with Android Wear Watch
1. Send Texts With Your Voice
With Android Wear, you can send or reply messages by voice. All you have to do is to tell the Watch to send.
You can say "Send a text to Sally: When is the party starting? "As simple as that.
You might, however, be asked which number you want the text sent to if there are multiple options. When you receive a text, simply lift up your arm and then say your reply. It's also possible to send Yes or No replies without having to speak to the watch.
2. Install Watch Faces
The latest Android 5.0 Lollipop update to Google Wear lets you install other watch faces from the Play Store in addition to the pre-installed watch faces. You can either install them from the Web or your Android phone and it will automatically be downloaded to your watch. You can see a collection of some Watch Faces here.
3. Google Now
I love to use the feature on my smartphone and Chromebook. Now most Android Wear Watches out there offer hands-free access to Google Now. Since it's always listening, all you need to say is "OK Google" and then your query. Try this: "OK Google, Where is the nearest Pizza joint"?
With IoT being implemented, your watch can be connected to IoT enabled devices. During the Android Wear announcement event, a woman used her watch to open her garage door and all she said was "OK Google, Open the garage". I even recently heard of a car which gets turned or off remotely by speaking commands to the watch.
This feature is helpful if your watch is strapped on your hands or lying close to you. You can't use it if you are far away from your device.
4. Install Web Browsers
Web Browser for Android Wear is a great app which brings you an awesome web browsing experience on your watch. Enter the URL on your Android smartphone and send it over to your watch. You can also browse entirely on your watch with the new update.
What's your experience in browsing on a 2-Inch screen?
5. Play Music Offline
Android Wear now supports offline music playback. You can save audio tracks and listen to them even if you are not with your device. For now it works only with the Google Play Music app. In your Play Music settings, enable the "Download To Wear" option. When you mark your songs, albums or playlists for offline listening, they will be synced over to your watch. You cannot separate your phone's songs from the watches, so your watches disk capacity will be a limitation.
There are tons of other features that come with Google Wear watches. You get instant notifications, 3rd party App Launchers, Phone Tracking, Sleep tracking, Chromecast support and much more.
What do you see in the future of smartwatch technology, feel free to leave a comment!