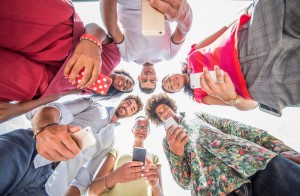 Verizon Wireless stands as the biggest U.S phone carrier that serves over 141 million subscribers using 4G LTE and 3G CDMA networks. Most of us never know what it means to have Verizon phones. We end up buying these phones without knowing why we need to have them. Let us therefore look at some of the things that we should know about Verizon phones before we get one for ourselves.
5 Things You Didn't Know About Verizon Phones
1. Internet Connectivity
Users using Verizon phones can easily access the internet whether through a WIFI connection or through mobile broadband. This is true since Verizon phones can also have 4G LTE and 3G capabilities. The internet connection is seamless and fast allowing you to make clear calls using the internet. Besides that, they can upload and download documents and other materials from the internet faster than most of the other phones commonly used. Verizon phones are normally powered by iOS, android and windows phone operating systems.. For those of us who are fond of the internet, Verizon phones can therefore serve as ideal phones for us.
2. Useful Preloaded Apps
After purchasing Verizon phones, you don't have to hassle on Apple app store or Google Play Store trying to find the best apps. Verizon phones come with preloaded apps and if you can't find your favorite app, you can Use the Verizon wireless network to download apps of your choice. Verizon wireless operates on the 4G LTE network offering superfast app download speeds.  Preloaded apps are normally secure and they don't have any compatibility issues. This practice of preloading apps isn't common in Verizon iOS devices but it's a norm applied to most in android phones. One of the applications is called My Verizon app which is used for management. It enables the user to follow usage statistics and managing the users' service plan and account features. Another application is the Verizon cloud. It allows photos. Videos, contacts and messages to be synchronized online.
3. Performance
Verizon Wireless is ranked nationally as the best phone carrier in the United States. This is because Verizon products are of prime quality. Verizon phones perform very well in call performance, data performance, network speed and reliability. Verizon phones therefore pose as ideal phones for people whose day-to-day work involve a lot of calls and texting. Since Verizon Wireless offers quick, reliable and effective communication in most parts of the country, it stills remain a favorite cell phone service provider for corporations and the general public.
4. Affordable Prepaid Plans
Verizon phones users enjoy affordable pre-paid plans offered by Verizon Wireless. There are two types of prepaid plans offered by Verizon network: the smartphone plans with data and the basic plan that doesn't include data. The Verizon plans usually include carryover data which lets you keep your unused data if you make your monthly payment in time. Verizon phones can be used as mobile hotspots to connect tablets, laptops and other devices to Wi-Fi. Using your phone however as hotspot means you'll have to subscribe for a larger data plan.
5. Verizon Wireless Support Legit Phones
Getting a Verizon phone usually doesn't necessarily mean buying a phone made by Verizon. Verizon supports most legit iOS, Windows and Android smartphones but it may not support the cheap Chinese phones because of compatibility concerns as well as security issues.
With this I believe that we can be quite informed on what having a Verizon phone actually means. Good luck and all the best as you get enjoy Verizon Wireless services. You can drop a question below in the comment section for more information.
5 Things You Didn't Know About Verizon Phones, did we forget something?