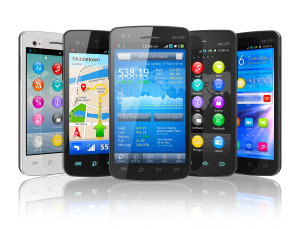 Sometimes it's just necessary to keep our kids safe. Sometimes using an app like mSpy is a last resource…
This website has several articles about great monitoring apps to monitor your kids, but in this one, I'll tell you stuff you didn't know mSpy can do. If you're new to this, mSpy is a monitoring application that allows you to monitor and get information about your kid's call activities, texts, location and more.
Here is what you didn't know mSpy can do.
5 Things You Didn't Know mSpy Can Do
1. mSpy Can Track Your Location
With mSpy, you can easily monitor the location of any smartphone, even if the GPS is turned off. Here's all that you can do with mSpy's location tracking feature.
See the device's current location
See the device's location history over a specified period of time
Set allowed and forbidden areas
See how often fenced areas are visited
2. mSpy Monitors Call Activities
Every information about incoming and outgoing calls on the monitored device is made available to you anytime. The following features are made available in mSpy:
Call duration and time
Total number of calls placed
Contact information of callers
Block calls to or from an unwanted phone number
3. SMS and Email Monitoring
SMS's and emails are a major form of electronic communication. It's abuse remains a big concern, but mSpy allows you to instantly see:
The full content of each email or SMS
Details about the sender or recipient
Timestamps of each message
Delivery information
Email history
Asides SMS and email monitoring, mSpy also monitors messages sent across various social media platforms such as:
iMessage
Snapchat
LINE
Facebook
Instagram
Twitter
Viber
WhatsApp
Skype
4. Internet Usage Control
mSpy does a great job when it comes to monitoring and controlling internet usage. Whether the smartphone being monitored is connected to the internet via Wi-Fi or cellular, you'll be able to:
View web history
View bookmarked pages
Block websites
Filter content on websites
Monitor what wireless network the phone is connected to and where.
5. mSpy monitors and controls installed apps
mSpy lets you see what apps have been installed on the phone, block the apps you deem are not necessary, and manage access to all other apps available on the device. mSpy also provides keylogging to let you monitor all the keyboard strokes made on the phone.
Here are some additional tasks mSpy is capable of carrying out:
mSpy allows you to view every activity coming up on the phone's calendar app. This means you can see all scheduled events and tasks and browse them for more detailed information.
mSpy lets you view the contact details of everyone saved in the phonebook
With mSpy, you can browse through all the pictures saved on the devices alongside information on where and when each photo was taken.
Every information mSpy provides is fed into your account via an online dashboard which is accessible on any device, anywhere in the world.
You can issue remote commands to the device when it's connected to the internet.
mSpy is available for purchase in 3 packages.
5 Things You Didn't Know mSpy Can Do!