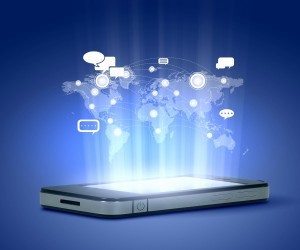 Apple's Mail app has evolved very quickly with each new release of iOS. Though it has been designed with simplicity in mind, there are some shortcuts and gestures that make it even more intuitive.
I bring you a few favorite iOS Mail tips I think you should have at your fingertips.
5 Tips for iOS Mail
1. Swipe down to save drafts
When you are composing a new mail, you might want to do something quickly in another app or refer back to some information from a previous message.
To save and exit back to your inbox, swipe down from the top header of the email and your draft email will drop to the button and can be reopened with a tap in the bottom.
If you have several drafts, they will all be displayed in a stack, just like how Safari shows multiple open browser tabs. Just tap any draft to continue composing it. To discard a draft, swipe it away like you'd a Safari tab.
2. Delete, Archive and Do More with iOS Mail Swipe Gestures
There are several customizable gesture options in iOS Mail that will allow you to work with your mails in a much more convenient way.
To delete your email, swipe on the mail header towards your left to display a number of additional options. Tap Trash to delete that message.
You can also delete an email instantly doing a full swipe from the right across to the left. Swiping from the left to the right enables you to mark your emails as unread.
Since there are several things you can do by just swiping your mails, iOS allows you to customize the actions you prefer on your emails. Open the Settings app, tap Mail, Contacts, Calendars and then choose Swipe Options to set the actions that suit you the most.
3. Undelete a Draft in iOS Mail
You can easily recover a deleted draft in iOS Mail. If you accidentally swipe away a draft or ones just goes missing, here's what you do:
Just hold down the Compose button and your recent draft emails will be displayed. T on them to resume editing. This trick does not work for all drafts, just the most recent ones.
4. Add Annotations to Email Attachments
This iOS 9 exclusive feature gives you the ability to scribble over email attachments. Press on hold on the attachment and a Markup option would be displayed somewhere in the list that pops up.
Explore the variety of pen sizes and colors available, as well as a text tool.
5. Set up a VIP Mailbox
Mail allows you to assign a VIP status contacts and messages that matter to you. When activated, their messages will automatically show up in the notifications center and get posted to the VIP mailbox for faster access.
Use the following steps to activate this feature.
Go to Mailboxes list and select the VIP List. Tap on "Add VIP" button and select your VIP from the contacts list displayed. Their messages will have a higher priority.
5 Tips for iOS Mail, what's your best tip?