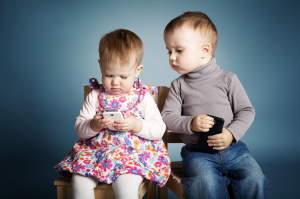 Kids are now turning to the Internet to get information for school work and homework. They also use the internet for fun stuff like playing games. Kids start enjoying the internet at a younger age and with this comes worries, we ask ourselves "how to keep kids safe on the Internet?".
This is just one of the effects of technology. While the Internet have a lot of things that it can offer, parents are finding it harder to track down what their kids are doing online. It can be a bit hard for parents to try to check out each gadget every time its been used.
5 Tips on How to Keep Kids Safe on the Internet
If you are wondering what you can do in order to make sure that your kids will stay safe when online, here are some things that you can put to use:
1. Use Blockers and Filters
Make sure that you will use content blockers and filters – This is also very useful especially for kids who might come across some websites with content that are not meant for their age. If you are not sure what a content blocker can do, it can be quite apparent that what it does is it will block out the websites that are not appropriate for minors. This can then contribute to your peace of mind because you know that your kids can only view sites that are appropriate for their age.
2. Avoid Internet Access
Limit mobile Internet access – Your kids can enjoy a lot of fun things and activities on their device without internet access. If you limit the internet access it will be easier to monitor and keep track of what`s going on.
3. Talk to Your Kids
Talk to your kids about the dangers of the Internet – There is a chance that the reasons why your kids do not care about the type of websites that they visit is because they do not know how the websites can harm them. Talk to them and help them understand why they need to be careful when they are online.
4. Do Not Share Passwords
Advice kids not to share passwords – There are instances when kids share their passwords with their other friends. This information may reach people who are not supposed to get the password and this may cause problems later on.
5. Log Out
Teach your kids to log out their accounts – Using shared computers will require users to log out each time they use the computer. This should be done by kids every time, to avoid somebody else getting access to account or information about your child.
Kids Have to Understand the Dangers of the Internet
Another way to keep track of your kids online is to monitor their online activities for their safety. You can read more about that here.
Aside from the tips that are mentioned above, there are still a lot more tips that are available that can be especially helpful to kids who are only starting to understand how the Internet works. They may know how to navigate from one site to another but they should also be aware of the dangers of cyber bullying, Internet fraud and the works. Keep kids safe on the Internet and web browsing will not be a problem.