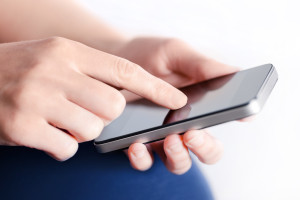 Cell phone monitoring software has any benefits and is quite lucrative to both parents, and employers. This monitoring software will allow you to see what the other is doing and in many cases, will help keep the other person protected and safe. Cell phone monitoring software is ideal because it will record data that is transmitted and received via the cell phone device. These software programs are usually compatible with many different platforms such as iPhones, other smart phones, and Androids.
Since cell phone monitoring software is very attractive to many people, there is the risk of getting scammed when purchasing it. It is important to avoid these signs below to make sure that you are getting the best software out there for your needs.
5 Tips to Not Get Scammed When Purchasing a Cell Phone Monitoring Software
1. Price
One thing you want to remember is that you are buying software that is designed to be used as a monitoring device. It is going to cost you some money and a software that is priced too low may be the gateway to a scam. Companies and people who are looking to scam you will price their product extremely low hoping to reel in the deals.
Also consider the famous free lifetime upgrade and one-time payment claims. These can be indicators of a scam as well.
2. Software and Company Itself
A company that has a product that is reliable and functions great will often offer you a refund or free trial and will not hide anything. A company that does not offer a look into their product, refund or a free trial can be a signal of a scam. You should check out the company and make sure they look legitimate. Evaluate whether or not you can contact them, see their location, see their pricing, and more.
If the company does not offer you a  free trial, this does not necessarily mean that it is a scam company. You will need to look further into the company to find out if there are any warning signs.
3. Contracts and Hidden Fees
Check your contract and make sure to read it over before you purchase the product. Companies like to hide termination fees, yearly fees, and usage fees in small print and these will lock you in and sometimes keep you from canceling your membership.
4. Reviews
Reviews are very helpful and they will give you insight into what others think of the company and also the software itself. These reviews will help you evaluate the product and learn what the pros and cons of the cell phone monitoring software are. If you cannot find reviews on the company or the product, be very leery.
5. Ease of Support
If you purchase a cell phone monitoring software, make sure that you can contact the company and that they offer support. You may run into trouble downloading the software or you may find that a feature is not properly working for you. It is important to know that you can speak with someone who can walk you through the steps and get the problem fixed.