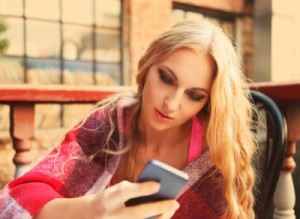 No matter which Android device you happen to be using, there is one thing that you will definitely be doing, messaging!
Text messaging has broken new boundaries and opened up digital communication through affordable, easy to use, highly functional messaging platforms.
Text messaging apps for Android are overflowing the app stores, with both outstanding and equally horrible choices hidden between. Take a look at our recommendation of five of the best text messaging apps for Android to be sure that you don't hit a pitfall!
5 Top Text Messaging Apps for Android
1. 8sms
8sms is a straight-to-the-point text messaging app for Android that carries a diverse range of functionality and features for such a minimalistic application.
Sporting a battery saving dark theme and many handy features such as pop-up quick replies and low power usage. 8sms offers both great battery and memory use and is freely available. The free version does however display ads after fourteen days, but this is a small price to pay for the fuss-free productivity provided by 8sms.
2. Textra SMS
Textra SMS – 3mb! Just three megs is the file size of this feature rich text messaging app. Over 800 emoji's are available to brighten-up your texting. The emoji's are but a small part of this beautifully designed, visually pleasing app.
Floating SMS notifications, SMS scheduling, message blocking, quick reply and group messaging for both SMS and MMS is provided. The best of all is that this and more is all available at no cost! Textra excels in all regards, supporting even Android Wear devices.
3. Chomp SMS
Chomp SMS is an aesthetically stunning messenger that is full of customisation possibilities. Vibration patterns can be personalized, as can your LED colors and all other alerts.
Chomp is a complete messaging solution proving you group based SMS & MMS, blocking features, message delay & scheduling, conversation pinning and it also has hundreds of themes available.
Chomp handles resources very well, in turn providing you with great performance. Chomp SMS is a free, leading contender for the text messenger top-spot.
4. Handcent
Handcent is one of the most feature-packed SMS & MMS messengers available on the Android platform. File sharing, free text messaging and advanced spellcheck are focal points of this free app. All other features to be expected of a top class messenger, are found.
Group messaging and scheduling is made easy, while Handcent's blacklist takes care of unwanted senders. Themes are supported and the interface is intuitive and a pleasure to use. Handcent is one of the most frequently downloaded apps on the store and after using it you will clearly see why.
5. Evolve SMS
Evolve is a cross-platform messaging app that facilitates SMS & MMS communication, Facebook Chat as well as Google+ support. And it does so beautifully! The interface is clean, taking on a card-like style and appearance. Evolve does not miss any single feature that is to be hoped for in terms of an excellent messenger.
A desktop based client is also available, extending your productivity and the overall functionality of this great app. Themes and widgets are in abundance. Evolve SMS allows for a broad range of personalization possibilities. A $0.99 pack can be purchased that opens many additional customization options.
This addon is great value, well worth the low cost! Evolve SMS should definitely be considered for the demanding user.
This is 5 Top Text Messaging Apps for Android, what`s your favorite, share below,