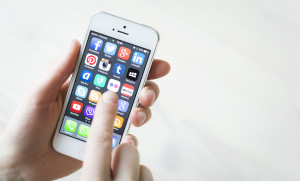 Are you looking for ways on how you can increase iPhone storage? Are you thinking of upgrading your iPhone due to storage issues? That is not necessary, there are ways to increase iPhone storage. This way, you will be able to store more data on your iPhone without having to spend a lot of money in the process.
Why You Might Want to Increase Your Storage
If your iPhone is new you might not have run into a storage issue, yet. iPhone's storage is fixed which means that once you reach the maximum capacity, that`s it. It`s likely that you use your phone a lot, am I right. You use it as your source of entertainment and you also use it to connect with your friends and family. You may also need it for work.
There are many ways to increase the iPhone storage, we talk about 5 different ways below.
5 Ways to Increase iPhone Storage
Here are just some of the things that you are supposed to do so that you can increase the storage of your mobile phone.
1. Delete Your Old Messages
You may always think that the main reason why you do not have enough space on your phone is because of the pictures and videos that you have stored but even messages can take up a lot of space especially if you do not limit the amount of conversations that you have with different people.
2. Images Takes a Lot of Space
Delete some of your images. If you are like me you probably have tons of images on your iPhone. I don`t know I just have a hard time parting with them. Best thing is to download them to your computer. Then go through the pictures on your phone and delete the ones that you don`t want to keep on both your computer and phone. There are always some of your favorite pictures that you want to keep in both places. You might also have some pictures that are almost identical, remove some of those as well.
3. Remove Music You Are Not Listening To
Delete Some Songs – Do you store a lot of music on your iPhone? If you do then you might want to go through the songs and remove the ones that you don`t listen to anymore. This can be a good way to free up some space on your device and make room for songs that you enjoy.
4. App Usage
Check Your Applications – Sometimes we download apps but we don`t really use them much. Go through your apps and delete the ones that you are not using. My kids download stuff all the time, that are being used ones or twice. These apps eat up a lot of storage and I have to go through the phone and delete the ones not being used.
5. Remove Videos
Check Your Videos – This can be videos you take yourself. If you do take a lot of videos, download them to your computer and then just keep your favorite ones on your phone. If you download movies and store them on your phone, go through them and delete the ones you have watched. You can always watch the movies from other devices.
I hope you enjoyed these 5 ways to increase iPhone storage. What is your favorite way to increase storage? Please let us know in the comment section below,