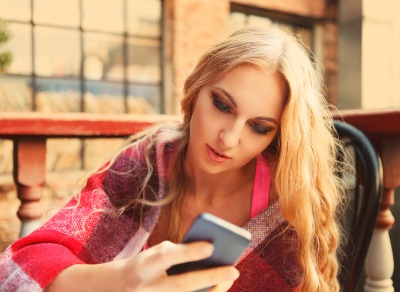 Everyone knows how hard it can be to manage your finances. We list 6 apps to help you with your personal finances. They can not only help you take control but possibly also save you some money.
Management of money can be tedious, stressful, and overwhelming. However, using an app can help you get some clarity of your finances and take control.
6 Apps for Personal Finances to Help You Take Control
1. Personal Capital (iOS, Android)
Cost: Free
Personal Capital is an award-winning app, that provides simple graphs and charts of your finances. It records income, spending and investment performance, in order to easily keep track of your finances.
You can monitor your investment by asset, bank account class or personal security. You can check exactly how you collection of investments compares to major indices. You can also identify the precise percentage of every investment class that is in your collection.
A mutual-fund and 401(k) fee analyzer, can calculate if you are paying an excessive amount in fees. The investment check-up feature, will analyze your portfolio and suggest changes for you to make more money.
2. Mint (iOS, Android)
Cost: Free
Mint is interesting because it allows you to keep track and manage your money in one single spot. You can get a good overview to see where you spend your money and were you possibly could save some. You can add in your bank accounts, credit cards, retirements, and loans. Mint instantly goes in and categorizes your finances, if you prefer to do it manually you can do that as well.
Mint can help you get control of your spendings by setting up a spending budget, based on your spending records. This can be customized to suit your needs. Alerts and bill reminders ensure that your bill payments are done in time.
3. Pocket Expense (iOS)
Cost: Free
Another useful app is Pocket Expense. It monitors and keep track of your personal finances. You can enter in and manage several accounts from the app. You can check daily, weekly, monthly and annual data. You can also check general data that include real-time accounts balance.
Pocket Expense has a budget-tracker, that supports multiple financial budgets.  It displays your expenses and income in form of a graph and chart. You can easily monitor and set bill payment alerts. It will show you which bills are due and allow for you to pay them.
4. Level Money (iOS, Android)
Cost: Free
Level Money is relatively new to the personal management app world. It is an app that works like a mobile meter to help you keep track of your daily finances. Each day, Level Money gives you an estimated spending amount, according to your available funds. It calculates the money you can live off each day, after recording what`s coming in and going out. The app can break this down for you on a daily, weekly or monthly basis, to help you stay on track.
5. BillGuard (iOS, Android)
Cost: Free
BillGuard is a money management and security service. It is used to keep track of spending but also to safeguard your credit cards from frauds. With the app you can instantly check account balances and recurring payments going out.
BillGuard alerts you if there is a suspicious charge to your account. It also allows you to report the charge and you will get help to recover your money from faulty charges.
6. Mint Bills (iOS, Android)
Cost: Free
Mint Bills former Check is an app that helps you keep track of your bills, credit cards and bank accounts. All the details of your accounts, bills and other finances are shown in a single centralized spot. You can also receive reminders whenever bills are due for payment and set alerts for low funds.
Mint Bills also allows you to schedule bill payments, with a credit card or bank account. Mint Bills can help you monitor your spending for the month to find out where you could possibly save money.
Money management apps for your finances can make monitoring of spending, retirement planning, savings and investing easier. The benefit is also that you can check on your finances at anytime anywhere. These types of apps for your personal finances provide up to date data, helping you to take control of your finances.