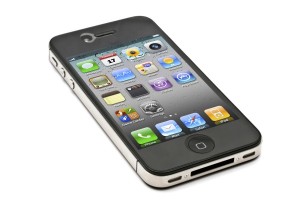 "What?! A new iPhone's about to come out? Time to sell my old one!" This is what's probably going on in the minds of a lot of iPhone users everytime a new iPhone model comes out. The price of the iPhone is definitely extravagant and sometimes we wonder is it all really worth it?! There's actually only one way to find out. So if you're itching to buy the next model and rid yourself of your ancient (it's probably not) iPhone, here are some of the best places to sell them.
6 Best Places to Sell Your Old iPhone
eBay
Although you can't sell your iPhone right off the bat on eBay, it still offers an easy way to sell it via the auction block. Whether it's a 3gs or a 5, iPhone's still have some value in them on the internet and especially on eBay. As of this writing, an iPhone on eBay ranges from around $90 to $150.
Amazon
Say hello to Amazon's Trade-In program. Even if you're selling a 3gs you'll still be able to get some money out of it and that's always a good thing. All it takes is a phone call with Amazon where you'll discuss the conditions of your phone and be given a set price for it. What you get back is gift card for the agreed amount. Of course, there are some factors that contribute to how much you actually get back and these are the conditions as stated before, the carrier, and how much storage it has. As of now, an iPhone 5s can net you around $160 up to $270.
Craigslist
If you're the type who's not afraid to walk on dangerous territory (kind of) then Craigslist is a good place to look especially if you're looking for the most bang for your buck. Just remember that there are some pretty shady people on Craiglist (like scammers) so it's probably a good idea to be careful who you do business with. Like we said, it's for the fearless ones.
Gamestop
Gamestop probably provides the easiest way to sell your iPhone because they give you a set price for it and it's hassle-free. All you need to do is basically state the condition of your iPhone (they only accept if your iPhone is a 4 or later), agree on a price and then send it to them. Easy and convenient does it!
Your Wireless Provider
Whether you got your iPhone from AT&T, Verizon, Sprint, or what have you, they usually offer trade-in transactions if you're itching to get rid of your antique iPhone. Just be ready to get slightly ripped off because you know how business goes.
Apple
This option is often overlooked by iPhone users but you can actually trade-in your old iPhone for store credit. So it's a good idea if you're looking to buy a new iPhone from Apple because it's coming from them either way. You can do the trade in-store or via whichever's most convenient or comfortable for you.
There you have it! These are some of the best places to trade or sell your aged iPhone. Don't forget though you can always try to do it the old-fashioned way and just give someone a sales talk!