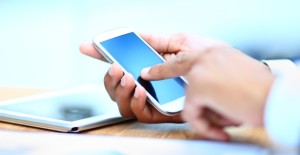 Setting up your email is one of the first things you do on a new iPhone. Learn these easy tips to enhance your Mail experience and make you a pro. With these tips ranging from Siri integration, multiple accounts, managing attachments, and gestures, you are definitely going to be more efficient working with email using the Mail app.
6 Valuable iPhone Email Tips You Should Know
1. Gestures
There is a handful for gestures in iOS' Mail app.
Swipe from the left towards the right to go one screen back. It works just like tapping the back button.
To have a quick peek at your inbox without leaving the message entirely, swipe from the left edge of the screen towards the middle and the put it back when you are done.
Swiping an email from the right to left brings up "More", "Flag" and "Trash". Selecting Trash deletes the message and More brings up more options like Reply, Forward, Mark As Read/Unread and some more. Swiping further deletes your email.
If you accidentally deleted an email, just shake the iPhone and tap Undo.
2. ZIP Attachments
You can now open .zip attachments natively in iOS without using a 3rd party application. Just select the zip attachment and it will show you the files within the zip file as long as they are supported by iOS.
3. Disable Remote Images
We often receive image-rich emails like newsletters, magazines, and advertisements. Downloading these images consume a lot of data and take up space. If you want to limit the images your iPhone downloads, Go to Settings > Mail, Contacts, Calendar > Mail > Turn of Load Remote Images.
You still view images as attachments even if they are disabled in iOS.
4. Delete Emails Automatically
Your messages don't get deleted when you delete them in Mail. What actually happens is, the emails are deleted the next time your trash is emptied. Deleting your emails immediately helps you free space faster. This option, however, is not available on every account – You will need to check first and verify if it's compatible. To enable this setting:
Go to Settings
Select Mail, Contacts, Calendar
Tap the email account whose settings you want to change
Go to Account > Advanced > Deleted Messages
Select "After One Day".
Once you do this, the emails you delete from you phone will be completely removed every day.
5. Add Different Mail Accounts
The Mail app is not restricted to only iCloud emails. You can sign in with your Gmail, Microsoft, Yahoo and other email accounts.
Tap Settings
Go to Mail, Contacts, Calendars
Tap Add Account
Select your email service provider. If you can't find yours, tap Other > Add Mail Account
Fill in the form with the required details and add your account
6. Don't Use The Mail App
Well, that's it – Don't use the Mail app. If you are concerned about storage space and battery life among others, not setting up an email account is the best way to achieve that. Instead of using the Mail app, you can access your mail by using use the web version with Safari or any other web browser you've installed.
There are tons of other Mail tips. Browsing through every option under Settings > Mail will bring to light many things you never knew of. Also, these settings may vary between the different iOS versions. This is article was written for iOS 8 and 7.
Hope you enjoyed this article, 6 Valuable iPhone Email Tips You Should Know.
Do you have more iPhone email tips? Please share with us below!