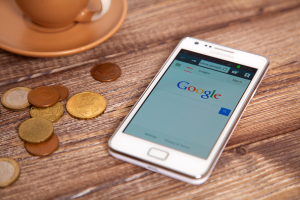 The Google Pixel smartphone is expected to take the world of mobile devices by storm. There are plenty of great things about the Pixel that make it an option worth considering for your mobile needs.
7 Good Reasons Why the Google Pixel Smartphone Is Great To Consider
1. It uses a unique virtual reality platform.
The Google Pixel smartphone works with the Daydream virtual reality platform that has been devised by Google. This platform is a unique setup that allows you to play VR games and watch all sorts of videos through different apps. This is an attractive feature but you will have to get a compatible Daydream headset to make this work.
2. The storage system works with a cloud setup.
You won't have to use a microSD card on the Google Pixel. When you start to run out of space on your phone, it will clear out photos and videos that have been backed up to a cloud setup. You can use a Google Drive account to save photos and videos and other files that can be accessed quickly through an online connection. This ensures that any files you have saved up on the cloud will still be available while keeping your phone's memory open.
Best of all, you can use as much space for storage as desired. This works throughout the entire life of your phone.
3. You can transfer items from other phones onto your Pixel.
The USB-C adapter on the Pixel allows you to connect your phone to other Android devices or even with an iPhone. You can use this to move photos, videos and contact information among other things onto your Pixel phone. This is perfect for when you're moving from one phone to the Pixel.
4. The camera is one of the most powerful in the industry.
The camera you will use on the Pixel is a 12.3-megapixel unit with large 1.55μm pixels. This allows you to get great shots in any light. An f/2.0 aperture is also included to help you shoot images in all sorts of lights.
5. Google Assistant takes the smart assistant to a new level.
The Google Assistant feature is a built-in personal assistant that is easily accessible on the phone through the home button. This uses an advanced AI system that contextualizes information that you send to it. This can dictate information, update your calendar and navigate around different websites or programs based on the requests you send.
6. You can record media with ease.
In addition to a beautiful camera that does well with recording video files, you can also record audio files with three different microphones. This uses a noise suppression system to keep background noises from being a real problem when you're trying to record things.
7. Get plenty of support from Google well past the launch.
You will not have to worry about Google abandoning support for the Pixel far too quickly after you get it. Google has ensured that users will get free OS upgrades from at least two years after the phone's launch. Also, you will get at least three years of free security upgrades.
These features on the Google Pixel are all key points that make it a special option for your next smartphone. Be sure to see what this can do when you're looking to get the most out of your smartphone needs.