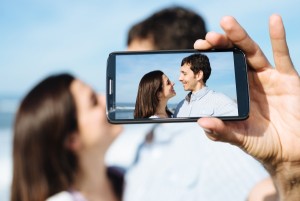 The world we are living in has made everything easy and faster but certainly not safer. Have you ever thought of your safety whenever you're having a date with a 'stranger'? You've just met a person online and his online profile cannot guarantee you safety. Thankfully, there are apps out there that can help keep you safe whenever you're on a date with a person you know little about.
7 Safety Apps for Women On a Date
Circle of 6
Circle of 6 was initially created to protect college students against sexual violence but over time the app has evolved to capacitate the safety needs of everyone. The app allows users to add six friends as the main contacts to contact in case of an emergency.
With the app, you can utilize text, call or pushpin button depending on the situation and your preference. Circle of 6 is available for Android and iPhone devices. When you contact your friends via the app, they'll get your GPS location and your short text informing them of your situation.
Hollaback
Developed by a group of activists, Hollaback uses the nips of technology to ensure your safety in public places, online and anywhere else. It allows users to promptly echo harassment and identify precisely where it is taking place. Even though the app falls short of instant messaging, it allows you to instantly upload a snap of what's going on, describe the scene and use GPS to map out your location. Listed as one of the best safety apps by cnn.com, Hollaback is certainly worth a try.
StaySafe
Just like most top tier apps, this one uses a timer too. If you don't check in after a particular period (the time you set), the app automatically notifies your primary contacts. You can add details of the activity you're undertaking so that when your contacts receive alerts, they know how to brace up for the problem. You may require to subscribe for a premium package if you want to access better services. StaySafe iOS.
PanicGuard
As its name suggest, this app is engineered for your safety. You can register using Facebook or Instagram and by just shaking your smartphone, the app activates an automatic alert that is sent to your chosen contact list. It is user friendly and features such as Meeting Timer and the Journey to fortify your safety.
SpotCrime+
This App collects evidence about crime occurrences. Then it feeds this info to security help centers and news sites as well as other security agencies where people can obtain the information with ease. It uses Google maps so as the security agencies can see precisely figure out the location of the person(s) under investigation. It's useful to extract an individual's data using such apps before deciding to meet them.
NeighborhoodScout
As the name puts it forward, this app helps one in getting a safe area. It uses restricted time starts to construct neighborhood profiles that allow you as the user to compare neighborhood crimes and panaches. It operates the same way as SpotCrime+ as it allows you to identify the safest neighborhoods for your date.
National Sex Offender Public App
This app contain the details of all the national sex offenders, their home addresses, work place addresses and their school addresses. Therefore, one will only need to one search to have all the information about this offenders. With this information, it is easier therefore to trace whether the person you are dating online is legitimate and whether he has any record of sex offences.
If you're a single who is dating online, one or more of these apps can help keep you safe. These apps will keep you free from danger especially when you're having a date with a guy you know little about him.