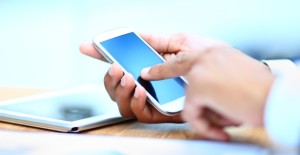 Your iPhone isn't complete without Siri, Apple's smart voice assistant. Siri performs various tasks like turning your Wi-Fi on or off, reminding you when events are due, opening apps and responding to basic questions.
But did you know she can do more than you ever imagined? Siri gets smarter by the minute – you can teach her a name by which she can call you, let her teach you a new morse code or even generate a new password.
Here are some fun things you can do with Siri.
8 Fun Things You Can Do With Siri
1. Wolfram Alpha
Siri can extract information from Wolfram Alpha, a computational knowledge engine. For example, saying "Wolfram, planes overhead" shows you a list of planes  flying above you with a map to help you find them.
You can generate a set 8-character passwords instantly if you say "Wolfram, password".
You can also find out the rarity of various poker cards by asking, "Wolfram, what are the odds of a (any card)".
2. Diet Information
Siri makes it easier to know my many calories are in the food you're eating, whether it's a fruit or a prepared food. All you need to ask Siri is "How many calories are in (the food)"? Siri presents you with a beautifully laid of response with other important you might need.
3. Set a Nickname
Do you want a more informal relationship with Siri? You can tell Siri to "Call me (a nickname) from now on". Siri will call you by your nickname after this.
You can also teach Siri your relationships. You can say "Siri, Anne is my wife".
4. Learn a Morse Code
Asking Siri "What's the morse code for (a word) teaches you the morse code for whichever word you ask. Learning new words in morse code has never been this easy.
5. Set Reminders
Ask Siri to remind you to take some actions like "Remind me to call my wife at 7 AM" or  "Wake me up to 5 AM tomorrow".
Location-based reminders notify you when you get to a specific location. Just say, "Remind me to wash my shirt when I get home" or "Remind me to fill my gas when I leave work". If you say a location and Siri does not know it, you can fill up the details.
6. Find Your ETA
If you're using your iPhone for navigation on a journey and you want to know how long it will take you to get to your destination, simply ask Siri "What's my ETA", she will give you an estimated time to get to your destination.
7. Hear Your Last Message
Siri can read your most recent text message to you when you say "Read me my last message". You can even dictate a quick reply to the text message.
8. Teach Siri a Pronunciation
If Siri calls you by a wrong name or calls your contacts erroneously, you can teach it how to pronounce the right names by telling her "You pronounce my name wrongly" or "Learn how to pronounce contact name". When prompted, pronounce the correct name and pick the best option.
Also, if Siri misunderstands your query, just type your speech bubble to make a correction.