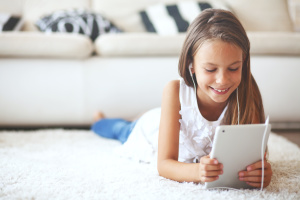 mSpy is a child monitoring application which when installed to your kids device gives you data about their call activity, texts, emails, location and then gives you control over the use of their devices.
Once installed, it starts recording all the activities and uploads them into your dashboard which you can access online. mSpy works on computers, smartphones and tablets running on the major platforms.
9 Things mSpy Can Help You With
1. Call Activity Monitoring
mSpy gives you a detailed list of your kids incoming and outgoing calls. You get to see:
The time a call a made or answered
The duration of each call
The number of calls made
The contact information of any caller (provided it's saved on the phone)
mSpy allows you to block all phone calls any unwanted number on your kids device.
2. SMS and Email Monitoring
mSpy allows you see any text message your kids send or receive. You instantly see:
The content of each SMS
Details of the Sender/Recipient
Date and timestamp of each message
An indication whether the text was sent or received
You can also check their email history (On Gmail for Android and Mail for iOS)
3. Location Tracking
Easily monitor the location of your children with mSpy even if the GPS is off. You can:
See their current location on a detailed map
See where they've been over a specific period of time
The Geofencing feature lets you set virtual boundaries so that you get alerted if your child enters or leaves the defined boundaries. This feature lets you:
Set an unlimited number of allowed and forbidden areas
See how often the areas are visited
Get notified by email on each zone entrance/exit
View the history of device movements of a detailed map.
4. Monitor Internet Use
mSpy allows you to:
View visited Websites
See all saved bookmarks
Block unsafe websites
Filter online content
See what Wi-Fi network your child is connected to and its location
You can read more about mSpy here!
5. Access Calendar and Contacts
mSpy records every activity calendar activity entered and contact saved. You can instantly:
View scheduled events and browse their details
Monitor tasks created on your kids device
View all the contact detailed stored in the phonebook
6. Monitor Instant Messengers
Monitoring your child's online activity without monitoring their instant messaging activities is not the best practice. See who you child has been talking to on popular communication apps like
Skype
WhatsApp
iMessage
Viber
Snapchat
LINE
Facebook, Instagram, Twitter..etc
7. Application Monitoring and Control
mSpy lets you see what new apps your kid has installed. Block the apps you don't want your kid to use and manage access to other applications on the device. mSpy has a keylogging feature which lets you see all the keyboard keys your child has pressed.
8. View Multimedia
mSpy allows you to:
Browse all the pictures on the device and see when each photo was taken
9. Remote Control
mSpy lets you wipe or lock your child's device if it gets stolen or missing and lets you see the devices status (battery, type of internet connection, carrier)
You can read more about mSpy here!
Compatibility
mSpy is available on the following platforms
iOS (iOS 6-8.1.2)
Android (4.0+)
Windows (XP and later)
Mac OSX (10.7 Lion and later)
Installation
After purchasing mSpy, open the confirmation email will be sent to you.
The link will take you to the mSpy control panel where you will have to login and then follow the set instructions.
Setup complete, you're good to go. Monitoring will start immediately.
Pricing
mSpy offers three packages: Basic, Premium, and Family Kit. Basic, as you know, covers all the basic features like call logs and sms monitoring, location tracking, web history monitoring etc. The Premium and Family kit packs all the fancy and advanced features mSpy has.
You can read more about mSpy here!
I think mSpy has all you need to stealthily monitor your children to keep them safe and is worth buying. Asides mSpy being affordable, they have an excellent 24/7 customer support to help you with your needs. I hope you've been convinced to consider mSpy when choosing a child monitoring software.