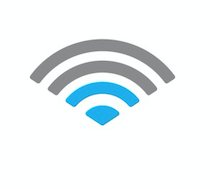 Having an iPhone offers a lot of perks that can be life-saving at times. We'll give you a specific example. Let's say that you're on the go and your boss messages you saying that he urgently needs that file you just showed him. You tell him you'll send it right away but there's only one problem –you have no internet connection.
What do you do when there's not one coffee shop in sight and you're running out of time? Simple: turn to your iPhone! Turning on the WiFi Hotspot of your iPhone is extremely handy in all kinds of scenarios and it is one handy feature to have.
If you're not entirely familiar with what a WiFi Hotspot is, it's pretty simple and straightforward. It's a feature that allows your iPhone to share its cellular data with other devices via WiFi, Bluetooth, or USB cable so that it can connect to the internet.
In simple terms, it kind of becomes a portable router. Now that you have an idea on how much of a lifesaver a feature like that is, let's start learning how to activate the WiFi Hotspot of your iPhone!
A Guide on How to Turn your iPhone into a WiFi Hotspot
Step 1: Requirements
If you have any of the recent models of the iPhone, chances are you already have this feature installed. Having a model at least newer than the iPhone 4 is the requirement since this feature was introduced in iOS 4.3. Of course, you'll also need a cellular plan that allows you to connect to the internet and also allows you to use this feature.
If you're not sure about that, give your data provider a call to clarify things. The cable for your iPhone is also optional if you decide you want to share the connection that way.
Step 2: Connecting
Once you've got the requirements, you're good to go. Start by heading to Settings. Once you're there, you'll see the tab named Personal Hotspot. Tap that to see a menu and you'll also see the slider for Personal Hotspot. Simply slide it to turn it on!
It will prompt you to select what method you want to use in sharing the connection. You can either share the connection via WiFi and Bluetooth or you can use an iPhone cable. Pick whichever is more convenient for you and voila! You're now connected via WiFi Hotspot.
Connected and good to go
Now that your laptop is connected to the internet (thanks to your handy dandy iPhone) you can send that urgent email to your boss! Of course, this may not be your current situation but you get the point. The iPhone has been an awesome piece of technology ever since it was conceptualized and it's easy to see why. Features like this are what make it so great to have because it saves you when you least expect it. That being said, if you have any family or friends that you think will love this feature be sure to share this piece of information with them! It just might save them.