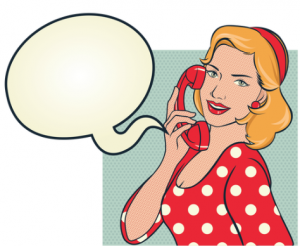 We know a couple of iPhone users who absolutely love their device but haven't even tried using Siri. We completely understand though since the iPhone doesn't really do an outstanding job of introducing you to Apple's digital assistant, which is a waste because Siri is so handy. It can do searches for you, create reminders, make dinner reservations, check dates, and a whole lot more! To really make use of all Siri has to offer, you need to how to set it up and that's why we're here! Here's our guide on how to start using Siri.
A Guide On How to Use Siri
Setting Siri Up
To actually use Siri, you first need to activate it. To do this, go to Settings à Siri then turn the feature on. Another thing to note is that you need WiFI or cellular data to use Siri so make sure you're connected to the internet before using it. You can also edit the settings of Siri but this depends on the model of your iPhone.
Earlier models than the iPhone 6 have less available features for Siri compared to the latest models so if you want to fully experience Siri, we suggest you get the latest iPhone model. Access on Lock Screen allows you to access Siri without unlocking your iPhone for quicker usage.
Hey Siri allows you to speak to Siri without pressing the home button by simply saying "Hey Siri" at any given time (available for iPhone 6 and up only). You can change Siri's language, voice, voice feedback, and contact info so Siri knows how to address you.
App Support lets you select which apps you can integrate Siri with so you can fully utilize its features on the apps you use most. If you're the type who needs security on your iPhone you can also secure Siri with a Passcode Lock. To do this just go to Settings à Touch ID & Passcode à Allow Access When Locked and turn off Siri so that whenever you access Siri, you need to scan your thumbprint or input your Passcode.
You Ask, Siri Does
Done setting up Siri? Then let's put it to work! There are a bunch of actions or commands you can ask Siri to do for you and in most cases, it works seamlessly. In this guide we can give you simple commands that may help you in a wide range of scenarios.
Calling – You can ask Siri to call for you by simply saying "Call <insert name>". It's that easy! Another cool feature is that you can identify your relationships so that Siri can easily recognize your father, mother, wife, etc. To do this access Siri then say "Call mother". Before calling, Siri will ask you to identify who your mother is through your contacts so that whenever you say "Call mother" it will automatically call the specified number.
Replying – Siri can read your e-mails and messages for you while also allowing you to reply. Just tell Siri what you want to send!
Getting somewhere – Don't know how to get to your date's address? Ask Siri! It will give you directions from your location in a jiffy!
Screening times – Want to catch the latest movie but don't know your local cinema's schedule? Ask Siri and it'll give you the screening times so you can plan ahead!
Setting up a meeting – You can ask Siri to set up a meeting for you along with specific details such as where, when, and with who!
These are just a few things of what Siri can do for you so it's best you set it up now! That ends our guide on how to use Siri and we hope it helped you. 'Till next time!