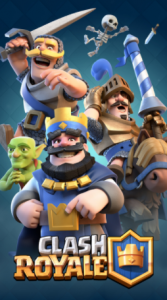 Tired of your old mobile games? We know the feeling all too well. Luckily, we're here to help you check out some awesome games that you might have not tried yet! Note that some of these games may have been released over the past year so they're not exactly new but that still doesn't stray from the fact that they're awesome and that you should give them a try! So without further ado, we present some awesome free games that are available in the Google Play Store!
A List of Awesome Free Games For Android
Fallout Shelter
Ever played the Fallout series on your console or PC? If you did, chances are you've heard of Fallout Shelter for Android. If you haven't heard of it, we strongly suggest you try it out because it's a great mobile game that immerses you in the world of Fallout! Don't worry though; it's still a great game if you haven't played the series. It lets you manage your own Fallout shelter by building rooms that have different functions essential for survival. Not only that but you're tasked with repelling dangerous invaders such as bandits and the ever-fearsome Deathclaws. It's a fun game that requires you to plan ahead and be prepared for the worst!
Asphalt Series
Those familiar with mobile gaming will know that Asphalt's probably one of the best (if not the best) racing series there is. It's got fast cars, awesome race tracks, and crazy stunts to boot. That's almost everything any racing fan wants in a game! Sure, in-app purchases may be just a tad bit unfair but that still doesn't take away the fun from online multiplayer. So if you like flying cars at ultra-fast speeds then this game's probably one you should download ASAP!
Clash Royale
Supercell, the makers of Clash of Clans, came out with Clash Royale last year and it's a royal blast!  It's a PVP game with a simple objective of destroying your opponent's crown tower! You build your own deck which you use on the battlefield to defeat your opponent in a variety of ways. It sounds simple but don't be fooled, there's a lot of strategy in this game and winning is immensely satisfying! Beware though, losing is probably one of the worst feelings you can get from a mobile game.
Vainglory
This game will be especially enjoyed by MOBA-lovers! Vainglory achieved what great PC MOBA's have and that's to bring a fun, competitive gaming experience to mobile users. For those familiar with MOBA's, you'll probably get right into the game with no problem at all (most probably even dominate!) but for those new to the genre, Vainglory would be a great first step. It's a competitive game but not to the extent where you'll be pulling your hair out because of a loss. At the end of the day, it's just a fun game which will be enjoyed a lot more with friends!
These are just some of the free games which we think all types of mobile gamers will enjoy but we're barely scratching the surface! The awesome thing about the Google Play Store is that you can find games which suit your taste and there's a ton of them. So while these are our recommendations, don't be limited by them and have fun exploring the store on your own!