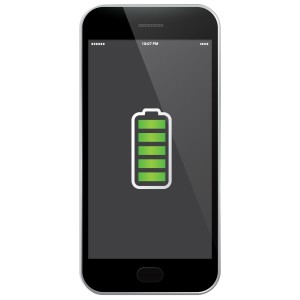 With the release of the iPhone X, the whole tech world is in a frenzy. Some people are wondering if it's worth the price and some people are already raving about its new features. That being said, the iPhone's newest features will also be accompanied by new accessories and devices you can use for all kinds of occasions.
One such device we will be exploring today is the wireless charger. This tiny innovative accessory has already been made available for some Android phones so it was only a matter of time until Apple took the plunge as well. If you're interested in purchasing one, we'll help you pick the best one suited for you through this article. Enjoy!
A Selection of the Best iPhone Wireless Chargers
Samsung Wireless Charging Pad
Before you say anything about this recommendation, hear us out! We know it may seem weird but this Wireless Charging Pad from Samsung is actually compatible with the latest iPhone models and it does a pretty decent job.
The charging rate is fast and it's got a great aesthetic that you can match with other accessories. It can also hold iPhone's a lot better compared to other wireless chargers thanks to a rubber ring which you can find on top of it.
This wireless charger works with any device that is Qi-compatible, to be sure check with Apple first if you have questions.
Mophie's Wireless Charging Basis
The Wireless Charging Basis from Morphie is a great device to pick up because it's sleek and very simple to use. It's a black disk that can charge the latest iPhone models (specifically the iPhone 8 and up) and has a light that indicates whether it's charging or not.
This device was one of two wireless chargers presented by Apple at their keynote so it's safe to assume you won't encounter any hiccups in terms of compatibility.
Belkin Boost Up Wireless Charging Pad
Similar to Mophie's Wireless Charging Basis, this wireless charging pad from Belkin was presented at Apple's keynote and that makes it one of the best available options. Unlike the Mophie, it has a white body so if you're looking for a clean look then this is the charger to pick.
Anker Wireless Charger
If you're working with a budget, you can't go wrong with the Anker Wireless Charger. It may not have the fastest charging rate but it has one of the best prices. Similar to the other wireless chargers, an LED light indicates if it's charging or not.
Fonesalesman WoodPuck
This is probably the most unique wireless charger in the list since it's made out of bamboo. Yes, bamboo. Other than that, however, it works like most standard wireless chargers except that you don't have to put your iPhone in any specific position for it to start charging. Simply put it on top of the bamboo pad and it'll start charging!
The Future is Here
Apple's really starting to move things forward and that only means exciting things are ahead! You can bet Samsung won't back down and will come up with some nifty ideas of their own so we can't wait for that as well.
With both tech giants innovating and creating awesome new stuff the only thing left for us users to do is enjoy!